His comments follow the release of a four-year military investigation into rumors of a toxic warrior culture in the Special Air Services Regiment.
The investigation into possible war crimes recommends that the police initiate criminal investigations into the actions of 19 current or former soldiers.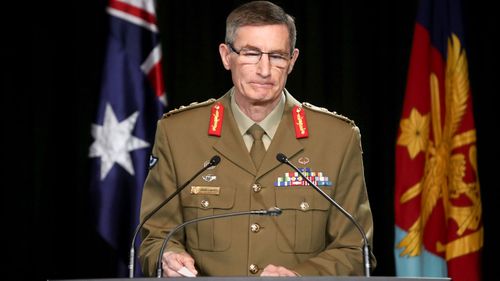 "They were given what I would describe as vague mission objectives," Fitzgibbon told Today.
"There is no excuse for the alleged actions, absolutely not, and they will pay a very high price for their alleged actions.
"But I think that the people who are in the chain of command and directly in the national security committee, the cabinet, the cabinet committee, we all have to take some responsibility for what we are seeing play here."
The "warrior culture" had to change, he said.
"Obviously, the culture had emerged and that culture now needs to be addressed and the culture starts from the top," Fitzgibbon said.
"I think now we all collectively have a big challenge ahead of us to make sure that culture is addressed and that these things can never happen again."
Nothing was known about the so-called "warrior culture" mentioned in the report at the time in Canberra, former government minister Wayne Swan said.
"None at all," Swan told Today. "In fact, if there had been whispering, action would have been taken. The report delves into this, most people assume that something must have been floating.
"I spoke with Steven Smith, the defense minister for three years, he heard nothing.
"The report goes into some detail to point out that not even the commanders were actually on the link.
"As a nation, to remove the stain we have to deal with this holistically, and that in itself will be painful."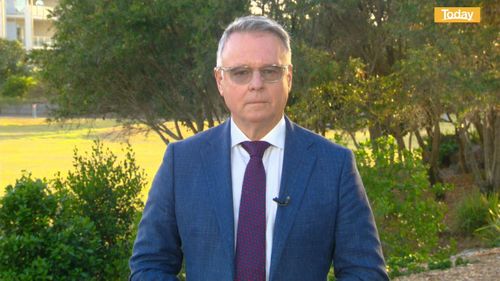 Home Affairs Minister Peter Dutton agreed that action was needed.
"We need to help the defense force rebuild and we must hold the people who allegedly committed these atrocities to account," Dutton told Today.
"But we must also put into perspective the fact that we are talking about charges against 25 people. The charges are as serious as they can be. But there are tens of thousands of ADF staff who have served with great distinction, have served this same day with great distinction.
Culture must be addressed and investigated and "prosecuted if necessary."
But, he said, the entire SAS regiment shouldn't be scrapped.
The deputy leader of the opposition, Richard Marles, said that the accusations exposed in the report were "simply appalling".
"The culture that is being talked about, the negative culture, it's not just the warrior culture, it's the egocentric warrior culture, it's the notion of exceptionalism that these elite soldiers saw themselves as, you know, above the law or something special, that's what is criticized here. "

www.9news.com.au