Christmas is back for the Victorians with a series of radical changes in the state
coronavirus
restrictions after months in strict lockdown.
Starting December 13, residents will be able to host Christmas parties and other gatherings inside their homes for up to 30 guests.
In a more immediate change, starting at 11:59 p.m. tonight, it will no longer be necessary to wear masks outdoors, as long as social distancing is maintained.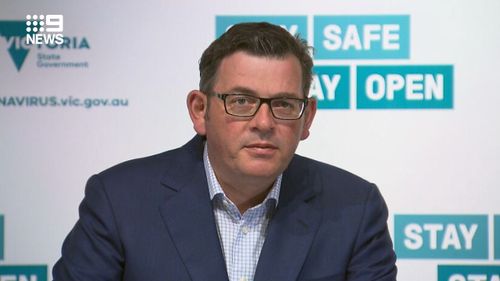 Prime Minister Daniel Andrews described how this would work in practice using a trip to Bunnings as an example.
"If you go to Bunnings and you're inside the store, you're wearing a mask," he said.
"If you're in the parking lot, you don't have to wear your mask, but if you're queuing for a hot dog, and you're with other people and you're just not keeping a distance, you're part of a crowd, you have to put the mask on."
He said that Victorians still needed to carry their mask with them at all times, as they would never know when they might need it.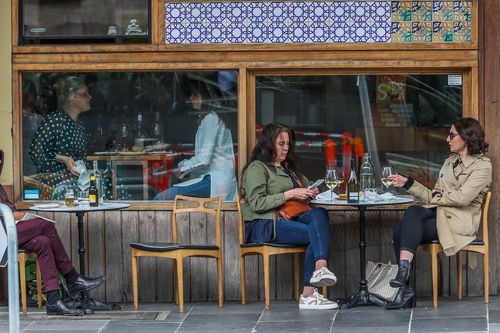 However, some of these went beyond what had been described.
Large bars, pubs and restaurants will be able to accommodate up to 200 people outside and 100 inside, as long as the four square meter rule is maintained.
However, in a win for small venues, this rule has been relaxed to two square meters indoors with a limit of 50 people total.
Changes to meetings within homes have gone beyond what was anticipated, with up to 15 visitors allowed as of tomorrow.
Dependents are included in this number, except babies under 12 months.
Andrews emphasized that this meant 15 people for an entire day, not just one moment.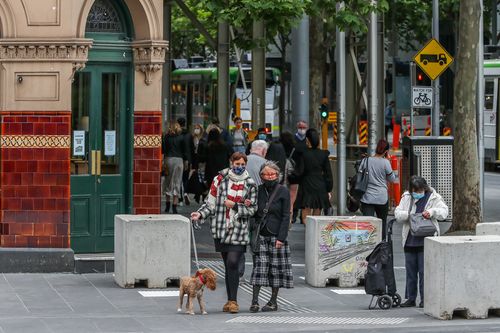 Andrews called the steps "a recognition of this precious thing that we have built."
"It is (without coronavirus cases) incredibly valuable but also fragile."
At this morning's press conference, Professor Brett Sutton, head of the Health Office, said he was "sure" that COVID-19 had been eliminated from the Victorian community.
"Elimination may or may not be the right word," he said.
"We are talking about there is no community transmission, I am sure we are there now.
"We have not yet reached the epidemiological threshold of 28 days, but I am sure we will get there."
However, he cautioned against complacency, saying the situation in South Australia demonstrates how outbreaks can continue to occur.
Beyond Blue's Coronavirus Mental Wellness Support Service is a free 24/7 service for all Australians.
Visit the site here
or call 1800 512 348
To receive alerts for breaking news about the coronavirus and live broadcasts directly to your smartphone, register at the
9News application
and enable notifications in the
App store
or
Google Play.

www.9news.com.au