India has plunged into recession for the first time in nearly a quarter century as the pandemic continues to weigh heavily on Asia's third-largest economy, which economists warn will struggle to recover from the depression.

Official data released on Friday showed that gross domestic product for the July-September quarter fell 7.5% compared to the same period last year, when the economy grew more than 4%.

That follows a record drop of nearly 24 percent in GDP in the April-June period, the first quarter of India's fiscal year.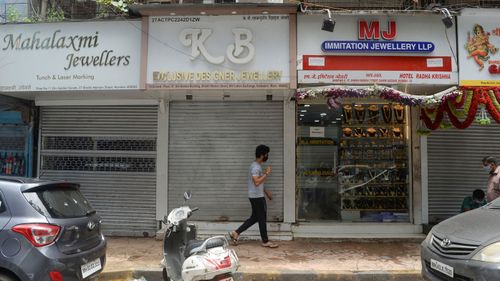 "In order to contain the spread of the COVID-19 pandemic, restrictions were imposed on economic activities not considered essential during [the first quarter]"the Indian Ministry of Statistics said yesterday in a statement." Although the restrictions have been gradually lifted, there has been an impact on economic activities. "

While manufacturing grew again, the service sector suffered a second consecutive double-digit decline. Government consumption also fell sharply, in part due to an "inadequate fiscal response to the crisis," said Capital Economics senior India economist Shilan Shah.

AstraZeneca's preliminary positive results on its candidate vaccine are good news for India, as it has one of the largest orders from any country and the vaccine will be produced locally, Shah added.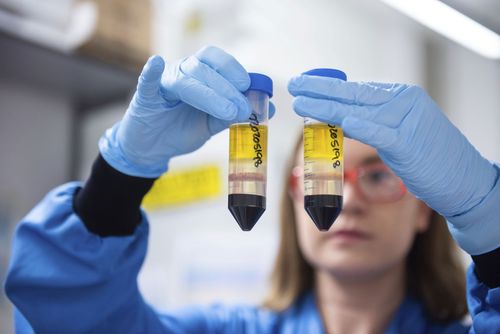 The vaccine is "the most encouraging sign yet that India has a route to ending its COVID-19 epidemic and the social distancing that continues to weigh on the economy," he said in a research note.

But distribution challenges could mean a vaccine wouldn't be widely available until the second half of next year, added Priyanka Kishore, economics director for India and Southeast Asia at Oxford Economics. There are also some concerns that lack of clarity regarding vaccine trial data could delay regulatory approval.

Both economists said that the Indian economy has a difficult road ahead. "The absence of a comprehensive fiscal response … will hamper growth going forward," Kishore said.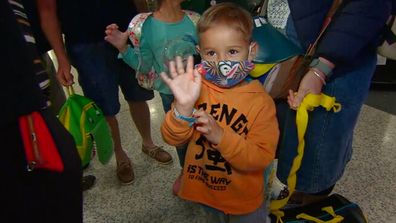 Scenes of joy when the four-month border closure ends
Investors will pay close attention when India's central bank meets next week.

"Under these circumstances, monetary policy is likely to remain very loose for the foreseeable future, and we believe the markets are too aggressive in expecting modest rate hikes in 2022," Shah added.

The GDP data highlights the contrasting fortunes of India and China after the pandemic.

While much of the world continued to fight the virus, China's recovery accelerated in the most recent quarter. The country imposed strict population lock-in and monitoring policies aimed at containing the virus, and set aside hundreds of billions of dollars for major infrastructure projects to fuel economic growth. It may be the only major economy to end the year bigger than it started.

www.9news.com.au