The astonishing speed at which the temperature can rise inside a closed car has been captured on video.
The images, released by the automotive organization NRMA, show that the interior temperature of a closed car can rise as much as 70 percent in just minutes in the heat of summer.
The tests were conducted over three days last month, amid an increase in the number of people accidentally locking people and pets inside cars.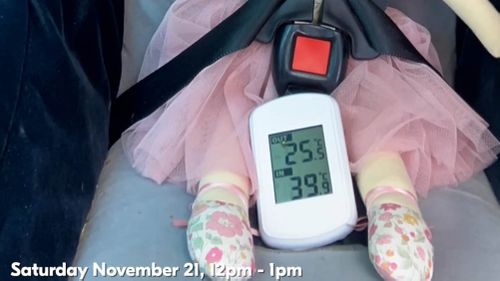 In one day, temperatures rose almost 20 ° C in an hour, from 24 ° C to 42 ° C, an increase of almost 70 percent.
NRMA road safety expert Dimitra Vlahomitros said the experiment should be a serious warning.
"On the 28 ° C day, the indoor temperature reached 48 ° C, but our chamber overheated to 45.5 ° C and stopped working – thankfully this was an experiment and not a real life scenario with a kid in that seat, "said Ms. Vlahomitros.
"Parents should remember that while it is tempting to leave children in the car while they sip a quick coffee or pay for gas, the risk of an accidental lockdown is too serious.
"If a child is trapped inside a car while the temperature rises rapidly, they can become distressed, dehydrated and even die quickly due to organ failure."
Over the past year, the NRMA has rescued 1,500 infants and children and 1,400 animals from vehicles in NSW and ACT.
October was the busiest month, with 164 calls.
The leader of the NRMA highway patrol team, Kosta Karavanas, said he had noticed an increase in the number of parents accidentally locking children in cars with keyless entry functions.
"With some car models, as soon as the key is inside the car and the door is closed, the car locks automatically, leaving shocked parents outside and children or pets inside," said Karavanas.
"Even if you don't think your car locks automatically with the key in, don't put yourself in the situation to find out, especially when children are involved.
"We can't always rely on technology to work."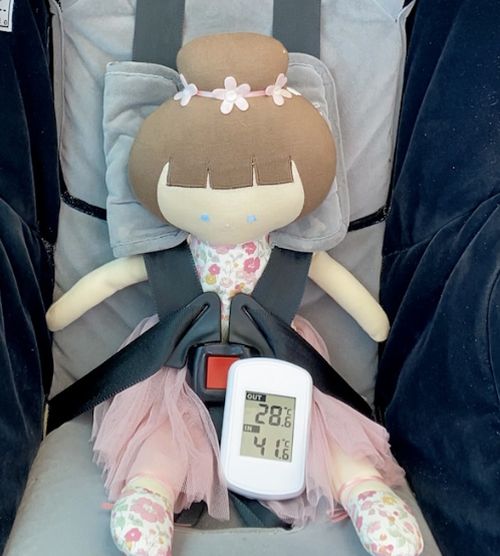 Tips to avoid accidental lockouts include the habit of always opening windows before putting purchases, children, or pets in the car.
Drivers can also pocket car keys before placing children in their seats or, if there is no pocket, on the roof of the car.
The NRMA said calls about children locked up in cars are placed at the top of its help list, even if the callers are not members.
In addition to being dangerous, leaving a child unattended locked in a car under any circumstances is illegal, with fines of up to $ 22,000.

www.9news.com.au