The Bureau of Meteorology has forecast possible flooding for the Tweed River in South Murwillumbah, the Tweed River in Tumbulgum and the surrounding areas.
Further south, the bureau issued a possible flood warning for cities along the Nambucca River.
NSW SES Deputy Commissioner Daniel Austin said residents in affected areas should be prepared to activate their evacuation plans.
"In total, we believe that in isolated communities and those that are subject to these warnings, potentially up to 1,000 properties could be involved," said Commissioner Austin Today.
"We saw very heavy rain overnight around Murwillumbah and the Tweed area. That forced us to issue some evacuation warnings for the areas around South Murwillumbah and Tumbulgum.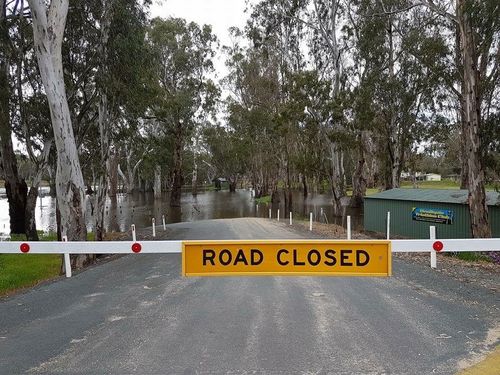 "We also know that as a result of some of those flash floods, we have seen some roads closed and that will also lead to some isolation of several small communities in that area.
"That rain event for us continues to move south and the particular focus today will be the north central coast. Severe thunderstorms are still forecast over much of the northern area of ​​New South Wales."
Byron Bay Shire Mayor Simon Richardson described the sentiment within the community as "quite emotional" after the wildfires, drought and the COVID-19 pandemic.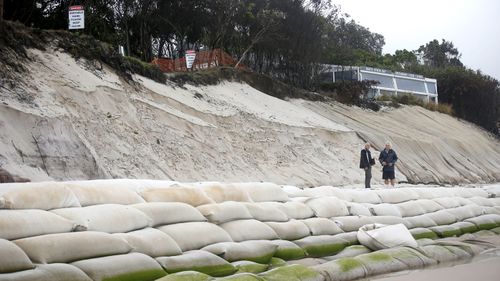 "We have tested our mettle this year and particularly now," Richardson told Today.
"Companies are obviously looking forward to a really great Christmas.
"Obviously this is the last thing we need at this time of year, but we will get through it.
"The beach will recover, but now it's just a matter of staying safe and trying to minimize the damage."
Richardson said extreme conditions "would become the norm" unless urgent action is taken.
"Coastal erosion is increasing again with climate change. We have sea level rises that will become the norm here and get worse.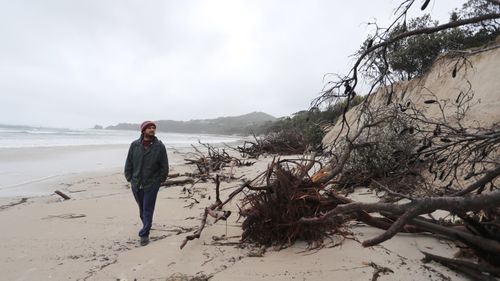 "So we need the federal and state governments to work together not just with this coastal council of mine, but along the entire coast.
"This will increasingly become the norm and we need leadership, heads and smart investments to make sure we are all safe."
New South Wales Premier Gladys Berejiklian pleaded with communities in the danger zone to "expect the unexpected."
"That is what 2020 has taught us," Berejiklian told Today.
"I'm just asking all the residents who live in the affected communities, they have been used to flooding over the years, but know that this year we have to expect the unexpected.
"If you are asked to evacuate from your home, follow that advice.
"We have to assume that the conditions will be extreme and worse than what we have seen for a long time, for several years."
Further north in Queensland, the state is bracing for the highest tide of the year and a spring tide is expected today.
A dangerous swell advisory has been issued for the Gold Coast, Sunshine Coast and Fraser Island, with beaches closed until further notice.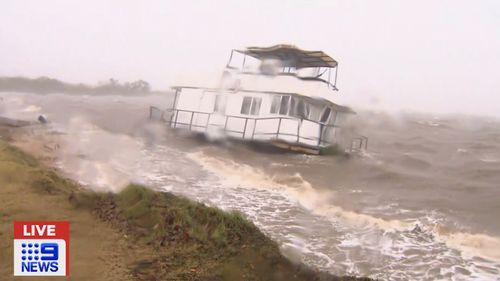 Milder rains and potential storms are expected to persist in the southeast through tomorrow.
"Although we now hope that some of those winds and some of those heavy rains may be subsiding, the reality is that we are asking people to be vigilant, to make sure they stay out of the floods, drive with caution," he said. QFES Deputy Commissioner Mark Roche.
The QFES had received about 1,400 requests for assistance, he said.
"We have received some severe weather warnings around dangerous high tides and also significant surf conditions. People need to be vigilant.
"We now believe New South Wales is probably heading for the worst right now. But our crews will be there for many days."

www.9news.com.au