Residents in flood-affected areas stretching from the Queensland-New South Wales border to Coffs Harbor are urged to "be vigilant" as a rain event will deliver a final blow today.
Today about 40 mm of rain could fall.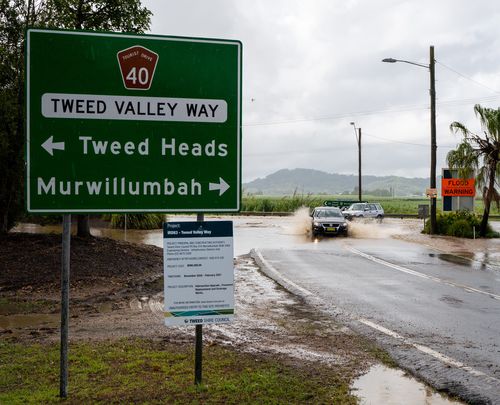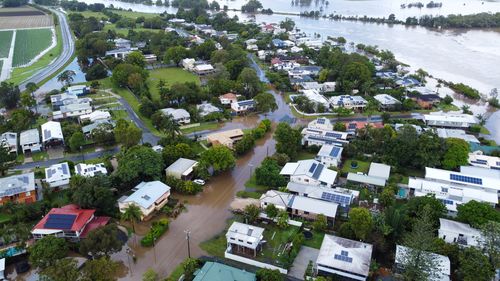 Authorities say conditions have not been seen since Cyclone Debbie in 2017.
There is an evacuation order for Condong, Tumbulgum, Tygalah and the surrounding areas along the Tweed River.
The SES says it's the latest flood warning for the Tweed, and the waters are likely to start to recede today, allowing for a clearer picture of the damage below.
"Be careful. If you see water on the roads, take an alternate path and stay safe," NSW SES Assistant Commissioner Nicole Hogan told Today.
"If you have an evacuation order, then it is best not to be in the properties that have been evacuated and to carry all your important items such as your medications and important papers with you."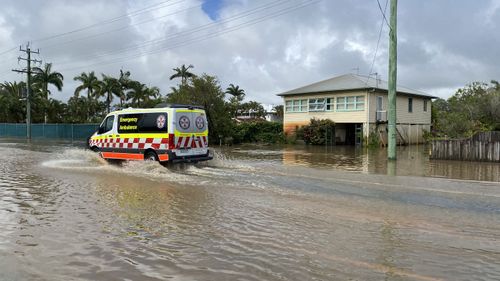 Further south, near Coffs Harbor, a high tide is likely to arrive at 10.30am. M.
The weather bureau has forecast possible flooding in low-lying areas in the North Macksville areas.
Residents and visitors are urged to take action now to prepare for potential floods and evacuations.
Minor flooding has already been seen in Bellingen, while flooding is expected on the McLeay River in Kempsey.
Despite the remaining threat, conditions in the region are beginning to improve.
Hogan said the SES would review the evacuation orders later today in hopes of giving the go-ahead.
"We have been informed that conditions are improving," he said.
"We expect more rain today and possible thunderstorms in the coming days.
"But of course we are hopeful that the weather conditions are on that easing trend now."
Tweed Shire council mayor Chris Cherry said it was a "great relief" that conditions eased today, saying "it looks like we are going through the worst."
But the receding flood waters will reveal the extent of the damage.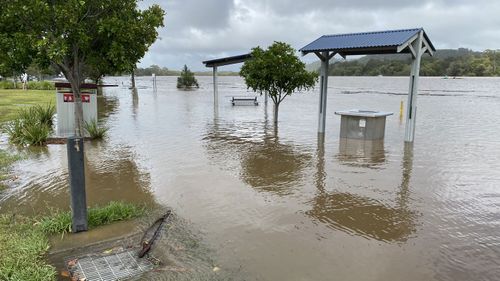 "We've had quite a few washouts on some of our roads, we've had damaged bridges and driveways," Cr Cherry told Today.
"One of our water treatment plants is having serious problems and all that evaluation needs to be done when our crews are on the road today. We still have quite a few roads closed."
He praised resilient communities now facing a major cleanup.
"People are really fatigued, it has been a very long and severe weather event," he said.
"It's a time when everyone feels like they just want to kick back and relax and get organized for Christmas and now, with all the teams on our council, our entire community has to speed up and participate in this cleanup and repair the damage.
"Obviously, there is a lot of damage that will not be repaired until the new year. But with the cleanup, the crews will be there today."
The rain system is the next one that will head south towards Sydney.

www.9news.com.au