Areas of New South Wales flooded by floods are waking up to a gigantic cleanup with communities unable to catch their breath before severe storms are forecast to hit later today.
Torrential downpours in an already flooded region triggered flash floods in several communities yesterday with the possibility of more rain today as work begins to clean up before Christmas.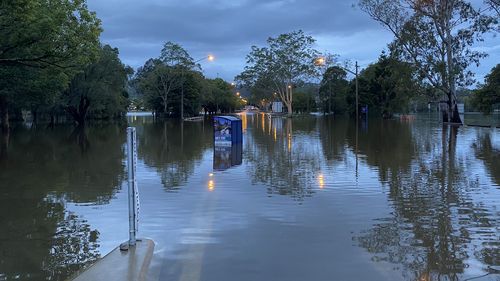 Although the heavy rains have subsided, emergency services remain on alert with even a small amount of rain threatening to overflow rivers and catchments.
In the city of Lismore, homes and businesses are facing another day of potential flash flooding after water levels rose yesterday.
At its peak, the extreme weather system caused 92mm of rain to fall in just two hours.
Businesses that would normally have around three hours to prepare for flood water were left with just 15 minutes to evacuate.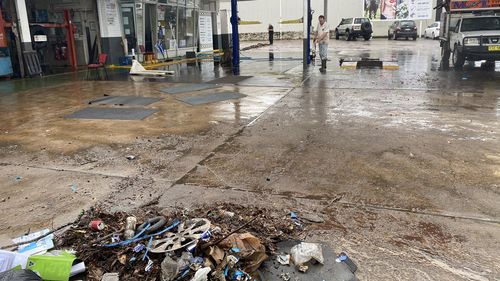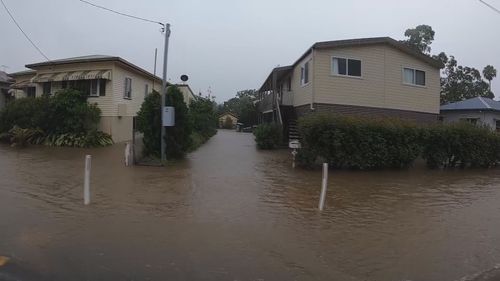 "We had about half a meter and it went up very fast than in the past and it was scary," Wendy of the M&T Tire Center told 9News.
"We had to throw things in the car and get out of here."
Emergency services responded to more than 500 calls for help in the past 24 hours, many of which occurred in the Northern Rivers area.
"More than 200mm of rain was received in Lismore yesterday between 9 am and 5 pm yesterday, prompting 136 calls for assistance and 15 flood rescues in that time alone," the commissioner said. NSW SES deputy Sean Kearns. Today.
Kearns reminded people in flood-affected areas to avoid walking or driving through the floods after crews carried out 22 flood rescues yesterday.
"Our crews will always go and help people who get stuck and need assistance. We would like to remind people not to just try to get through the flood water, no matter what it looks like … it just isn't worth the risk. for you or your family. We don't want to put our rescuers in danger. "
Further south, the ground gave way to a sinkhole at Coffs Harbor, while flooding has created a murky mess in Macksville on the Nambucca River.
The weather system is now moving south with a severe storm watch issued for parts of NSW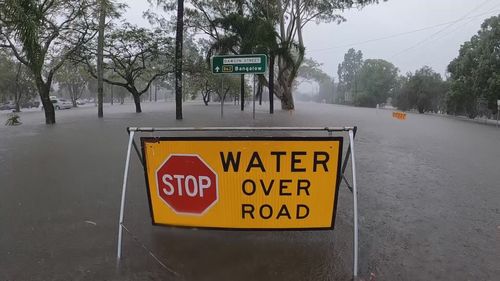 The Bureau of Meteorology has predicted that the storms are likely to produce heavy rains that can lead to dangerous and life-threatening flash floods in Scone, Armidale, Tamworth, Gunnedah, Moree and Narrabri.
"More unstable weather is forecast with the potential for thunderstorms to hit a large part of New South Wales," Kearns said.
"Obviously we are still concerned about the north coast and the northern rivers area, as there has been such heavy rains there since last Thursday."
"These catchments are extremely wet and any additional rain could cause some rivers to swell … so we ask people to be vigilant for warnings and watch the weather and always be careful when traveling.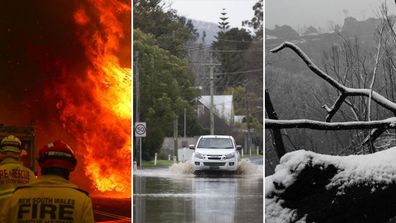 Fire, Snow, Heat Waves, and Storms: The Weather Extremes of 2020
"Especially at this time of year, as we know, some schools are already disbanded during the year and people could be out on vacation and could be traveling in areas that they are not familiar with."

www.9news.com.au