Christmas plans for thousands of Australians could be affected as a growing COVID-19 outbreak on Sydney's northern beaches threatens the state of open state borders.
To date, 17 new locally acquired cases have been identified and the New South Wales government is warning local residents to limit all movement.
Health authorities have said more cases are "likely" to be discovered after a bombardment of tests in the area and routine contact follow-up interviews.
State and territory leaders will be watching the outbreak closely, and the next few days will be crucial in determining whether to introduce new travel restrictions to prevent the spread of the virus.
What does this mean for Northern Beaches residents' Christmas plans? This is what we know so far:
Following the discovery of the new cases tonight, NSW Health has asked locals to stay home and not visit friends or relatives unless it is "essential."
To date, it is not a public health order but a request. That may change in the next few days.
Authorities have also asked that people from outside the area not enter the Northern Beaches area between Palm Beach and Spit Bridge.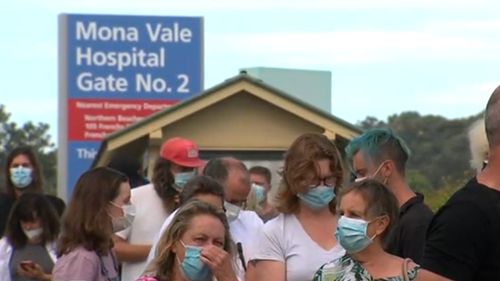 This affects approximately 250,000 residents, and potentially thousands more who planned to drive to the area or from the area by Christmas Day.
"At this time, we request that people from outside the area avoid unnecessary trips to the northern beaches," NSW Health said in a statement.
Christmas is only eight days away.
Queensland has issued new health tips for anyone who has recently been to Sydney's Northern Beaches region.
Annastacia Palaszczuk announced on Twitter that anyone who has been to the Northern Beaches region since December 11, 2020 will not be able to visit Queensland's residential care centers, hospitals or correctional facilities.
The prime minister also warned Queenslanders who plan to travel to visit the greater Sydney area, particularly the northern beaches region, to consider the risk of those areas becoming a hotspot.
The Queensland authorities have said they will monitor the situation in New South Wales "very closely".
Effective immediately, anyone who has come to WA from NSW since December 11 or who has been in NSW since December 11 and has since arrived in the state should self-quarantine as soon as possible.
"This group of people must report for a COVID-19 test within the next 24 hours, then they will need to return to self-quarantine until a negative test result is confirmed," Prime Minister Mark McGowan said in a statement.
"Anyone arriving from Sydney Airport or another Australian airport that has been to New South Wales on or after December 11, should take a COVID-19 test from now on, either at Perth Airport upon arrival or at another COVID clinic within 24 hours the same self-quarantine requirement until a negative test result is confirmed. "
WA Police will handle the changes.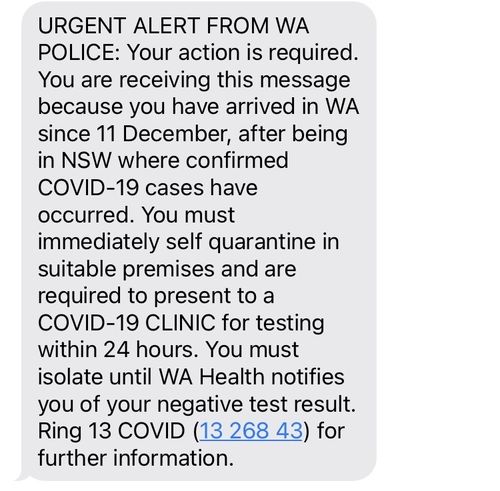 It is not yet known whether the new cases will affect border movements between New South Wales and South Australia.
Currently, SA Health recommends that people who have recently returned from NSW monitor closely for updates and isolate themselves if they have visited the locations on the dates specified by NSW Health.
Victoria has not indicated at this time whether the new cases from New South Wales will affect current border conditions (of which there are none).
The Victoria Department of Health has advised that anyone who has been to Sydney's North Beaches since December 11 should be tested.
The Tasmanian government urges travelers who returned and visited places linked to Sydney's North Beach Cluster to immediately isolate themselves.
"Anyone who is already in Tasmania and has visited these facilities and locations on or after Friday, December 11, should immediately isolate themselves and call the Public Health Hotline at 1800 671 738," said Dr. Mark Veitch, Director Tasmania Public Health Service said in a statement.
Anyone who has been to the places specified by NSW Health will not be able to enter Tasmania.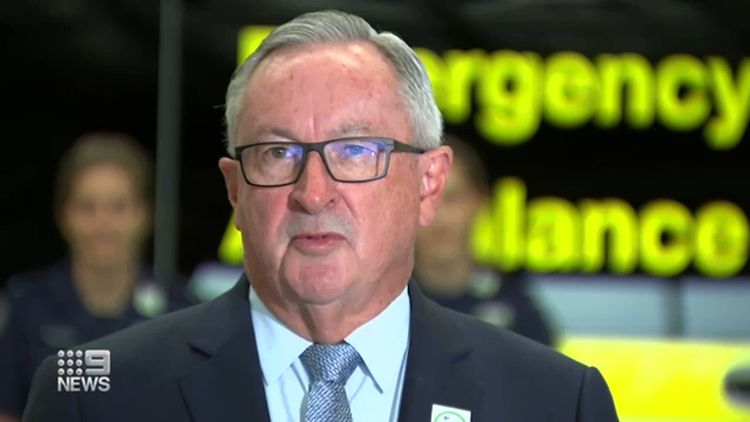 There are no current restrictions specific to people from New South Wales. All arrivals to the Northern Territory are still required to complete a border entry form and quarantine for 14 days if arriving from a COVID hotspot.
There are no current restrictions on travelers traveling to or from the ACT.
ACT Health advises local residents to closely monitor the NSW Health website to see if they have recently attended one of the affected locations on Sydney's North Beaches.
Beyond Blue's Coronavirus Mental Wellbeing Support Service is a free 24/7 service for all Australians.
Visit the site here
or call 1800 512 348
To receive alerts for breaking news about the coronavirus and live broadcasts directly to your smartphone, register at the
9News application
and enable notifications in the
App store
or
Google Play.

www.9news.com.au