Queenslanders are facing anxious wait today after a COVID-19-infected woman in Sydney toured the southeast of the state.
The new case is connected to Sydney's Northern Beaches group, which now includes 28 positive COVID-19 cases, with more infections to be announced today.
The woman arrived at Brisbane airport on Wednesday before being picked up by a rental car in Boondall.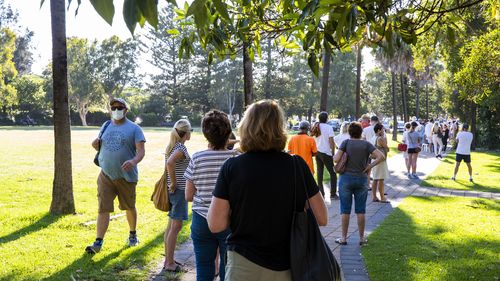 The case then headed to lunch at the Glen Hotel on Eight Mile Plains before traveling to the Sunshine Coast.
The woman stayed at the Kawana Water Nighcap hotel in Buddina and visited several locations during her stay, including Hungry Jack's and Coles Express in Mooloolaba before discovering it was positive.
Queensland Health released a full list of places visited by the positive case, urging anyone who has been to the places at the same time to get tested.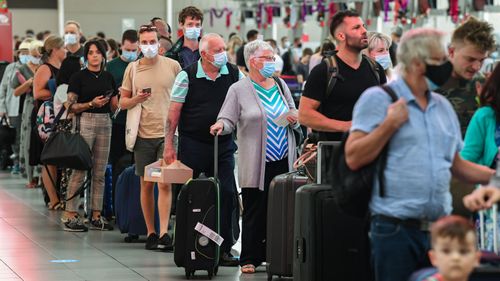 The locations currently listed as cause for concern are:
Virgin Flight VA925 from Sydney to Brisbane

Brisbane National Airport, between 9 a.m. and 9:30 a.m.

Hertz Car Rental, 1980 Sandgate Road, Boondall, between 10 a.m. M. And 10.30 a. M.

The Glen Hotel, Eight Mile Plans between 11 a.m. M. And 2:30 p.m. M. (Any customer after 4:30 PM should continue to monitor symptoms)

Sunshine Coast University Hospital, Birtinya, between 5:00 p.m. and 8:30 p.m.

Hungry Jacks, Kawana Waters, between 8 p.m. and 10 p.m.

Kawana Water Nighcap Hotel, Buddina, between 9 p.m. and 7 a.m. on December 17
Coles Express, Mooloolaba, between 7 am and 7:30 am

Hertz Car Rental, 1980 Sandgate Road, Boondall, between 8:30 a.m. M. And 9 a. M.

TPCH Fever Clinic, Chermside, between 10.19 a.m. M. And 10.26 a. M.
Queensland health officials have also reestablished a number of checkpoints at the airport to prevent new plantings from New South Wales.
Thousands of Sydney residents sped up their Christmas holiday plans in anticipation of border closures, with long lines at Sydney airport yesterday.
Anyone arriving from Sydney who has been to the North Beaches will now have to go straight to the hotel quarantine.
Others are being asked to take precautions and if they develop any symptoms to go and get tested, but authorities have not ruled out extending the hotspot area to include all of Greater Sydney.
Today's COVID-19 figures to be released at 11 a.m. will provide a better idea of ​​how far the virus has spread and which areas are affected.
Cases related to the Northern Beaches group have already been identified in Cronulla in south-east Sydney, Penrith in the west and the central coast.
New South Wales Premier Gladys Berejiklian said yesterday that she did not "envy" state and territory leaders for implementing travel restrictions in light of the growing group.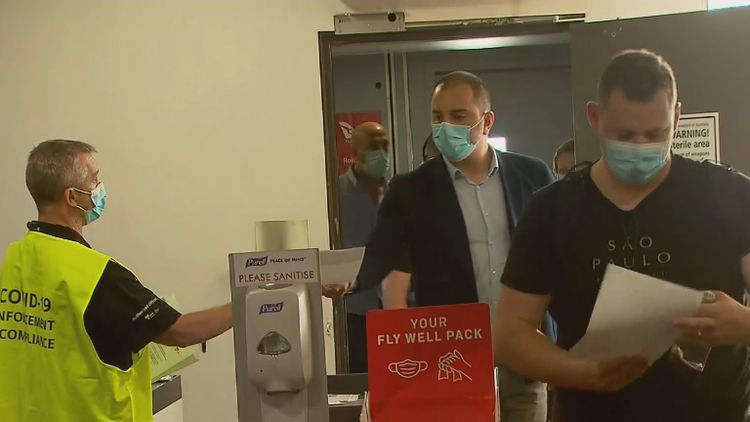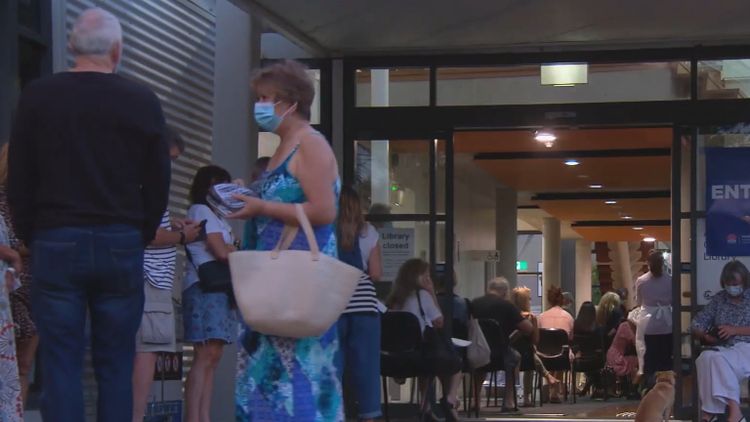 However, he asked states to focus only on hotspot areas to prevent more people from being unable to travel during the Christmas period.

www.9news.com.au