Anyone who has visited Sydney's COVID-19 hotspots will have to be quarantined for two weeks if entering Victoria, as new travel restrictions are introduced to limit the spread of the virus.
The changes take effect when Victoria reaches 50 days with no locally transmitted COVID-19 cases.
As of midnight last night, a permit system has been put in place to limit entry to Victoria to anyone arriving from a red zone unless they have an exemption.
The permit system will operate on a "traffic light system" and will apply to all of New South Wales.
People in the Northern Beaches area and anyone who has been exposed to the high risk sites will not receive a permit.
Victoria traffic light permit system
Red zone – North Beaches and Access Point Locations: Permits Not Available, Travelers Not Allowed
Amber zone – Sydney metropolitan area: permits available, but all travelers must be tested and isolated until a result is obtained
Green area – Regional NSW: Permits Granted, Get Tested If Symptoms Develop
Residents of Greater Sydney will receive a permit through the traffic light system, while those of the New South Wales region will receive a permit.
Explanation of Victoria's traffic light permit system for NSW commuters:
Red zone – North Beaches and Access Point Locations – Permits not available, travelers not allowed.
Amber zone – Sydney Metropolitan Area – Permits available, but all travelers must be tested and isolated until they get a result.
Green area – Regional NSW – Permits Granted.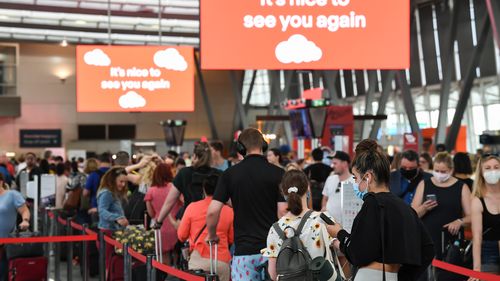 Additional measures have also been put in place at Melbourne Airport as the state intensifies its protective measures for interstate arrivals.
Seven flights have already landed at Melbourne Airport from Sydney and all arrivals were greeted by authorized officers as soon as they landed.
Officers have been checking passenger permits and turning over any relevant health information.
Two COVID-19 testing facilities will also be installed at the airport to provide temperature testing and COVID-19 testing.
Passengers have flocked to the state in the event of a strict border closure.
"I had a flight booked next week, but I thought it would arrive as soon as possible," a passenger told 9News.
While most travelers from Sydney are still able to enter the state, today's figures could prompt further tightening of border measures between the two states.
Victoria closed South Australia after only 17 cases were recorded last month, raising concerns that similar measures could be implemented for New South Wales.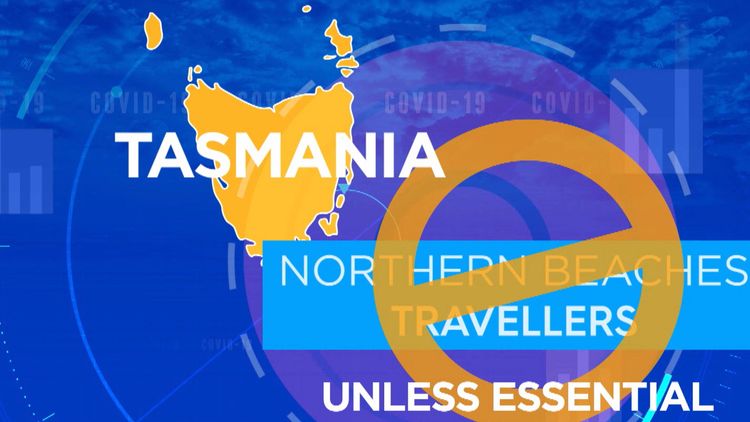 There are now 28 cases associated with the Northern Beach group with more cases to be announced at 11am today.

www.9news.com.au