The year 2020 has been full of surprises and the weather has been no exception.
The year began with record heat and devastating wildfires that ravaged the country's east coast.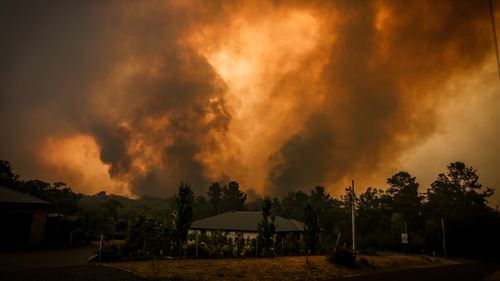 During the 2019-2020 season, now known as Black Summer, 24 million hectares of land were burned,
3,000 homes destroyed
and three billion animals died or were displaced.
Thirty-three people were killed, including six Australian firefighters and three American aerial firefighters.
Huge fires first broke out in the New South Wales region on the north and south coasts, the Riverina and Snowy Mountains.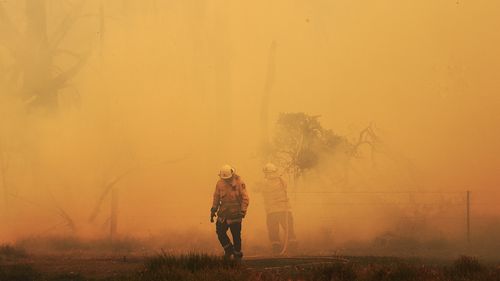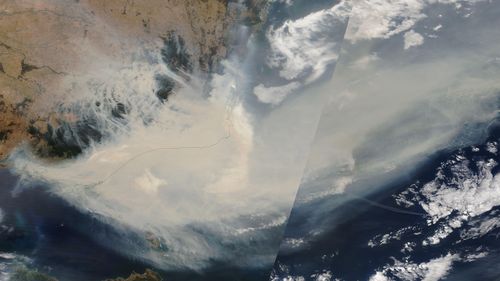 In Victoria, lightning sparked a series of fires in East Gippsland, while Western Australia and South Australia fought their own crisis with nearly 300,000 hectares of brush burned.
Smoke filled the air in towns and cities from Brisbane to Melbourne, and Canberra had the worst air quality in the world during the height of the crisis.
Then came flooding as a result of Cyclone Esther, forcing Queensland into a second state of emergency.
Parts of New South Wales and Victoria were also hit by unprecedented levels of rainfall with a month of rain falling in Melbourne almost overnight in Melbourne.
Winter brought a wilder climate to the east coast. Extreme swells hit the coast, forcing people to flee as coastal erosion left houses on the brink of collapse.
A strong cold snap brought snow to blackened thickets in New South Wales and Victoria in winter with
snow in melbourne
for the first time in decades.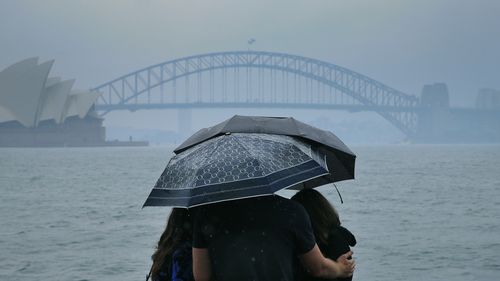 By the end of the year, Queensland's Fraser Island has been devastated by a wildfire out of control, while other parts of the state and areas of northern New South Wales are recovering from flash floods just a week before Christmas.
Western Australia has faced a difficult year due to heat and drought with weeks of severe fire danger and intense heat spells.
Here's a breakdown of the hottest, coldest, and wettest places in all states and territories for 2020.
The hottest day of 2020 on record in western Sydney
Australia endured its warmest spring on record, and 2020 is likely to be among the five hottest years on record.
Temperatures from January to November were above average to well above average in most of the country, except in parts of the southeast.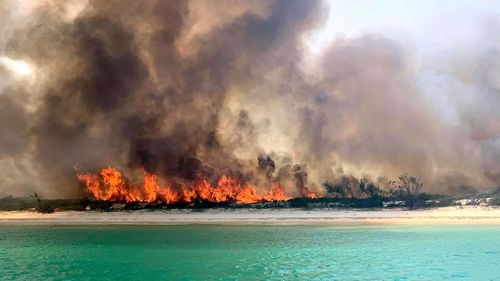 The hottest day in Australia this year was recorded in Penrith, in the western suburbs of Sydney, which reached 48.9 ° C on January 4 during the height of the Black Summer bushfire crisis.
The records sit just below the highest temperature ever recorded in state history when Menindee reached 49.7 ° C during the Black Friday wildfire crisis.
On the same day, Kapooka reached 48.1C.
During a recent heat wave in Queensland, temperatures rose to 48.1 ° C in Queensland.
In Victoria, the hottest temperature was Kyabram, which reached 46.2 ° C on January 31, followed by 46.2 ° C in Rutherglen on January 31 and 46 ° C in Echuca on January 31.
Birdsville eliminated all high temperatures from Queensland this year, recording temperatures of 48.7 ° C on December 5, 47.1 ° C on November 30 and 47.1 ° C on January 10.
The mining town of Andamooka, in the extreme north of South Australia, reaches 48 ° C on November 28, followed by 47.5 ° C at Marree on November 28 and 47.4 ° C at Roxby Downs on 28 November. November.
In WA, Eyre reached 48.2 ° C on January 2 and in the Northern Territory, the highest temperature was in Jervois, which reached 46 ° C on December 5.
Hobart was the hottest place in Tasmania in 2020, reaching 41.1 ° C on January 31.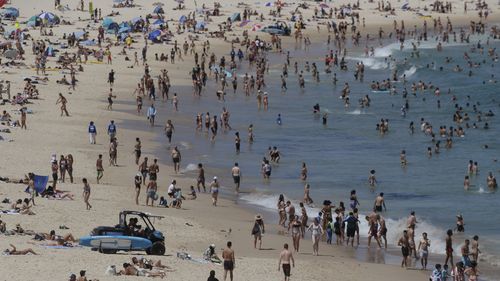 Tasmania brings out the coldest temperature
Australia's coldest temperature for 2020 was at Liawenee in Tasmania, which reached -14.2 ° C on August 7.
This broke the state record for the lowest temperature ever recorded, the last time it was set nearly 40 years ago when Tarraleah fell to -13 ° C on June 30, 1983.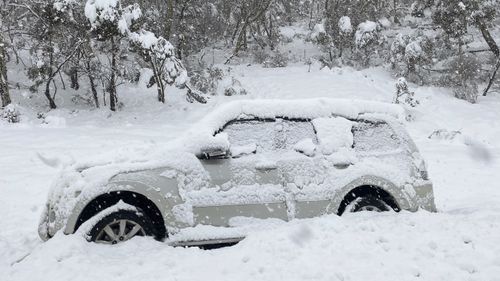 The Snowy Mountains were the coldest place in New South Wales, dropping to -11.3 ° C on August 25.
After enduring a horrific wildfire season, the town of Glenn Innes in New South Wales' Northern Tablelands recorded the second coldest temperature for the state when a cold snap brought a low of -9.7 ° C on 6 August.
In Victoria, Mount Hotham reached -7.9 ° C on August 5, while Applethorpe, in rural Queensland, dropped to -3.8 ° C on September 27.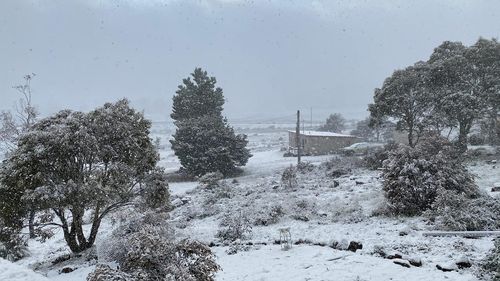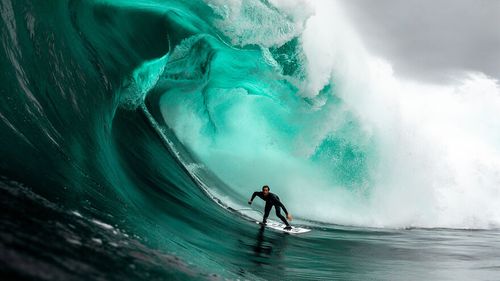 The coldest temperature for South Australia was Gluepot Reserve registering -6.3 ° C on August 5 and in Washington, York dropped to -3.5 ° C on July 12.
The coldest temperature for the NT was Arltunga, which fell to -4.2 ° C on June 25, although no one was there to experience it.
The abandoned gold rush city in the middle of some of Australia's harshest desert countries recorded all the coldest temperatures in the NT this year.
Located 110km east of Alice Springs and 1610km from Darwin, the ghost town experiences some of the greatest weather extremes the NT has to offer.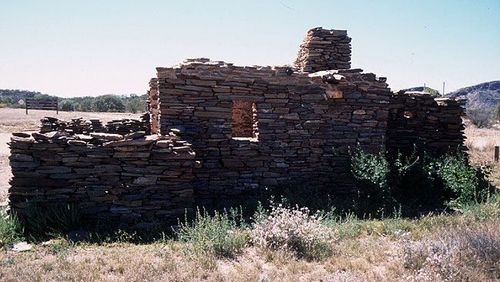 This year has been particularly wet for Australia, with La Niña bringing above-average rains to several states and territories.
Dum In Mirrie Island in the Northern Territory recorded the wettest day in the country this year when a whopping 562mm fell on January 11.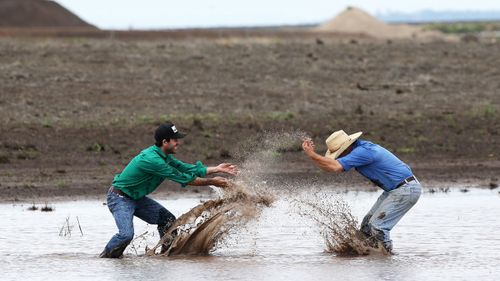 Wagait Beach in the NT also posted a staggering 515.2mm on the same day.
This was followed by Bellenden Ker, which received 427mm on May 20 and Wattamolla in New South Wales, which saw 418.6mm on February 10.
Some communities, like Condobolin, received more rain in 2020 than the last two years combined.
In Victoria, Whitlands recorded 159.2mm on April 30 and in South Australia, Yudnapinna received 103mm on February 1.
Tasmania's wettest day was June 23 when Kunanyi fell by 175.4mm.

www.9news.com.au