Australian sound designers AudioFly have achieved noise cancellation in their new AFT2 True wireless in-ear headphones.
It's a horrible name, but I couldn't hear my boss yelling at me as I used them to listen to music, so it's a win for the $ 199 AFT2.
I've never been a fan of in-ear headphones. Swapping out for smaller rubber tips can help, but I personally never found a pair that I could comfortably wear for hours on end and the AudioFly AFT2s are no exception.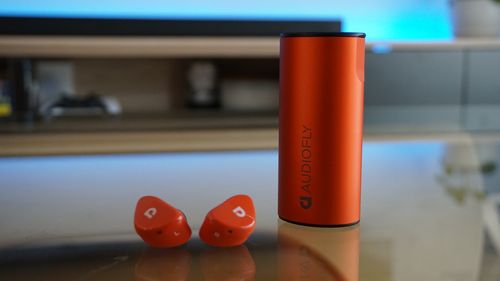 There are two sizes of rubber tips included in the box, and while the AFT2s feel snug and comfortable at first, their bulkier build has enough weight for you to feel them over time.
What you get in return is phenomenal battery life and solid audio power.
Calls are heard clearly on headphones with a solid range if you want to leave your phone close by while you garden and there is the option to control your music with simple taps.
Double tapping the right earbud will skip to the next song, the same on the left goes back, with a single tap to pause the music.
Unfortunately there is no way to control the volume of the headphones.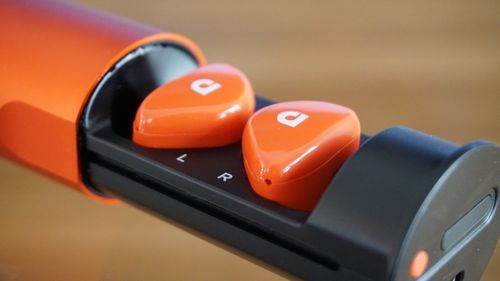 Like all in-ear headphones, the 6mm dynamic driver struggles to deliver strong bass notes from dancefloors or RnBs, but handles mid and high tones well enough.
The AFT2 buttons will each last 10 hours on a full charge, but that can be increased to 35 hours with the help of the charging case, which is fully charged in 90 minutes via USB-C.
AudioFly's tube-shaped sliding shell design may be the most satisfying headphone shell on the market.
It opens and closes with an incredibly satisfying click, and I often found myself fiddling with the case when I didn't even need the headphones.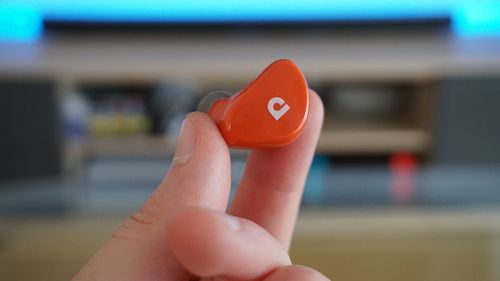 Its large size makes the case impractical to wear over tight pants, and its shape can attract too many worried glances tucked away in a front pocket.
The AFT2 is best worn in a jacket or purse and the bright orange of my "sunset" color review unit made everything a breeze to find.
The headphones are available in three other colors: granite (black), sand (white), and rubber sheet (green). At the time of writing, the granite is out of stock on the AudioFly website.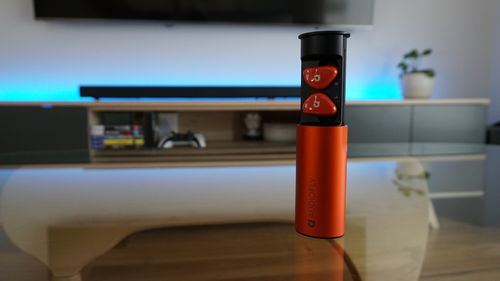 For $ 199, the AFT2 fends off the big boys.
They're not as comfortable as Samsung's $ 319 Galaxy Buds Live, but the audio quality achieved by the Australian designers at AudioFly is remarkably close to my ears.
I rarely noticed distortion even at the highest volumes on the AFT2, which is too loud to hear comfortably anyway.
Are they the best in-ear phones on the market? No.
There's no wireless charging, but they're pretty good for the price, as long as you like the look and size of the AFT2's bigger (and funniest) charging case.

www.9news.com.au