Queensland authorities will open a fourth checkpoint along the Queensland-New South Wales border on New Year's Eve, with many hoping it will ease long lines of traffic to enter the Sunshine State.
There are currently 17 checkpoints along the border, but only three have been operational since the Sydney Northern Beaches outbreak caused a harsh border blockade between the two states just over a week ago.
Starting at 7 a.m. Thursday, a fourth checkpoint will open on Miles Street in Coolangatta, and is expected to ease heavy traffic.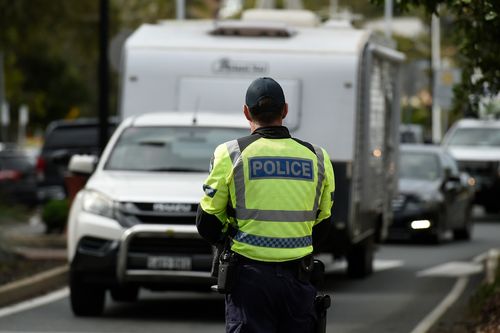 Queensland Police Chief Superintendent Mark Wheeler defended the ongoing delays, confirming that 10 tickets had been issued so far in the last week to Sydney residents who allegedly lied to cross the border.
He confirmed that five of those tickets were issued on Boxing Day alone to a group who allegedly lied on their border declaration pass and were traveling to Airlie Beach for a vacation.
The group will have to shell out about $ 20,000 for the alleged crime.
"They are mainly telling us that they have not been to the Greater Sydney area in the last 14 days and that they are exactly the people we need to keep out of state," Supt Wheeler told Today.
"People must remember that the Director of Health's instructions are in effect to prevent COVID-19 from entering Queensland and to keep our community safe."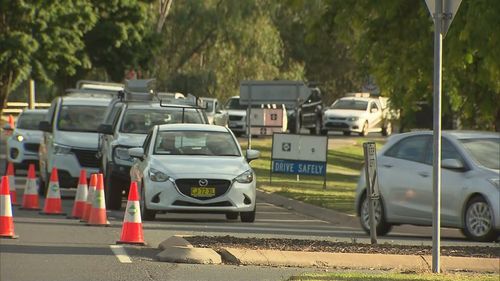 Superintendent Wheeler said authorities were in the final stages of establishing the Miles Street checkpoint and hopes it will help ease congestion considerably along the Tweed and Coolangatta back streets.
He said the three checkpoints currently in operation have been manned 24/7, but the lines have continued to grow and many want to enter Queensland.
"We have up to 100,000 vehicles a day crossing the Gold Coast alone and we are trying to prevent a cohort of roughly five million people from the Greater Sydney area from entering our state, so yes, there have been delays for not only essential workers but people who are traveling and doing their day to day, "he said.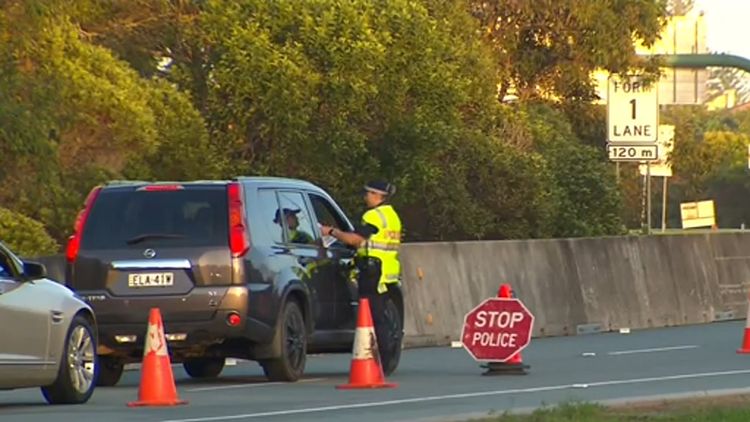 About 700 people have been turned away since the border operation began just over a week ago, and police will continue to impose fines on people who do something wrong.
"It may only take one person for it to end, for community broadcasting to occur in Queensland for our state to crash," Supt Wheeler said.
"Now we have been without community transmission for over 100 days, and of course that is what we are trying to follow."

www.9news.com.au