A couple decided to drive overnight from Port Macquarie in New South Wales to return to their home in Melbourne, more than 1,200 km away.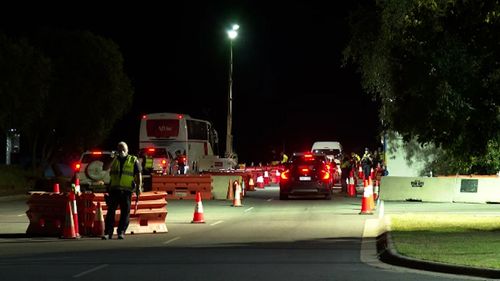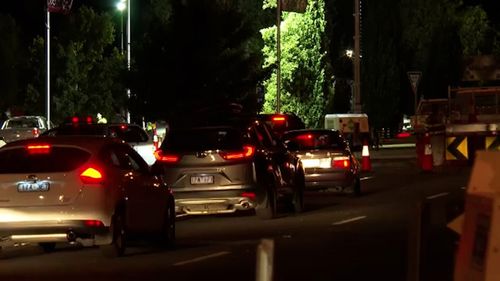 Another fled Newcastle to cross the border before the closure, with delays of five hours in some places.
"It's been a bit stressful trying to cross the border, but hopefully we can avoid going into quarantine," the man said when he stopped at the checkpoint near Albury-Wodonga.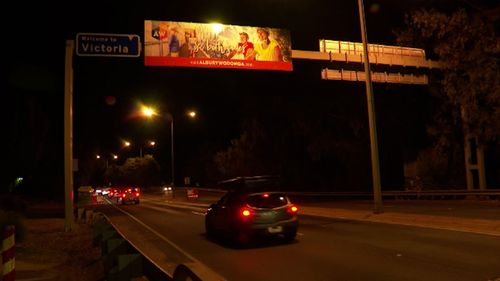 In the border town of Mulwala, traffic jams last night dragged on for more than 3 km as drivers waited patiently to cross into Yarrawonga.
Residents returning to Victoria today will have to undergo a COVID-19 test upon arrival and be quarantined at home for 14 days, but starting tomorrow, Victorians crossing the border will have to undergo two weeks of quarantine. Mandatory at the hotel.
READ MORE:
Australia's national border restrictions explained – breakdown by state
It comes after
Victoria recorded eight confirmed cases
linked to the Sydney outbreak. Long lines are likely to form at test clinics in Victoria today, as contact trackers rush to lead the emerging group there.
Western Australia has also regained its tough border with Victoria. People traveling from Victoria will no longer be able to enter the state unless they have an exemption.
Travelers inquired about the abrupt closure and described it as "devastating."
"Devastated. Yes, very, very annoying. Going to a hotel for 24 hours and we are on the first flight back to Melbourne. It's a shame," one told 9News.
"After our year in Victoria, let us be told that this is, yeah, just devastating."
The Western Australian border is currently closed to New South Wales, except for those with exemptions.
In Queensland, similar scenes are unfolding at the borders, as a fifth checkpoint will open tomorrow to ease traffic congestion.
It is now speculated that Queensland could tighten its border restrictions with New South Wales in the coming days as the state tries to remain COVID-free.
The additional checkpoint, at Numinbah on the Gold Coast, will operate between 8 am and 4 pm only unlike the other four which are 24 hours.
Queensland Police say they have rejected 374 cars and more than 800 people from suspected COVID-19 locations in NSW since the hard border closure went into effect on December 18.
There is now a border closure in South Australia, which bans anyone from New South Wales unless they have an exemption.

www.9news.com.au