A man has been charged with 14 crimes after allegedly driving without a license, running over a group of children, killing two and then fleeing the scene.
A 34-year-old woman and her two children, ages six and seven, were hit by a car, along with two other children around 4.30pm yesterday in Wellington, near Dubbo in New South Wales.
The group was walking across the lawn by the side of the road on the way back from a swimming pool when they were hit by a Holden Commodore.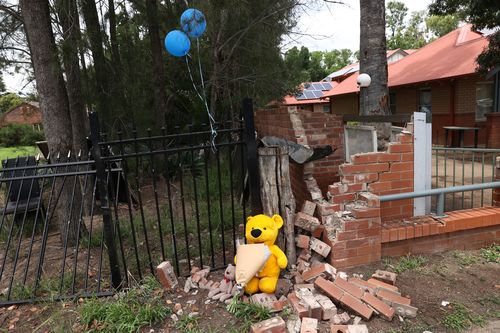 The two brothers died at the scene on Warne Street.
His mother was airlifted to Westmead Hospital in Sydney, where she remains stable.
The other two children, ages 10 and 9, were injured, but are now stable.
The 10-year-old was also transferred to Westmead with serious leg injuries and has undergone surgery.
The nine-year-old children suffered minor injuries and have been discharged from the hospital.
Jacob Donn was arrested last night on Elizabeth Street and has been charged today.
The 25-year-old is charged with fleeing the scene and then fleeing the police before being arrested in an alley at around 8:30 p.m.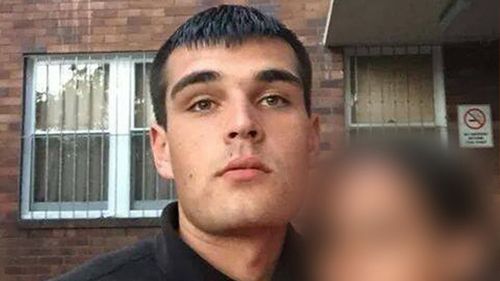 Police searched him and allegedly found that he was carrying a prescription drug. He has undergone drug and alcohol tests, but the results are still pending.
You have been charged with dangerous driving resulting in serious bodily injury, negligent driving (resulting in death), negligent driving (resulting in severe bodily injury), dangerous driving resulting in severe bodily injury – driving in a dangerous manner, causing bodily injury through misconduct, in charge of motorized vehicle (x2), never a licensed person drives a vehicle on the road, does not stop and does not help after impact causing injury (x2), does not stop and helps after impact of vehicle causing injury death (x2), does not stop and does not help after vehicle impact causing serious bodily harm and possession of prohibited drugs.
Bail was denied to appear in Dubbo Local Court tomorrow.
Orana Mid-Western Police District Acting Commander Natalie Antaw said today that the tragic accident shocked the small community.
"Obviously, the incident is a complete tragedy, a tragedy for the families and the Municipality of Wellington.
"(It is) a tragic incident involving young children that always makes it that much more difficult," added Acting Commander Antaw.
He said the families of the dead and injured children were "obviously grieving."
Police said they are not looking for anyone else who may have been in the car, but asked anyone who witnessed the accident or has dash cam footage to come forward.

www.9news.com.au