US
Vice President Mike Pence has not ruled out an effort to invoke the 25th Amendment and wants to preserve the option in case the president
Donald trump
becomes more unstable, says a source close to the vice president.
The source said there is some concern within Pence's team that there are risks of invoking the 25th Amendment or even an impeachment process, as Trump could take some kind of rash action that puts the nation at risk.
As of Saturday night, Trump and Pence still hadn't spoken since Wednesday's raid on the United States Capitol that left five dead, including a Capitol police officer, another source told CNN. The president has also not made any public comment denouncing the death threats that have been posted on social media directed at Pence.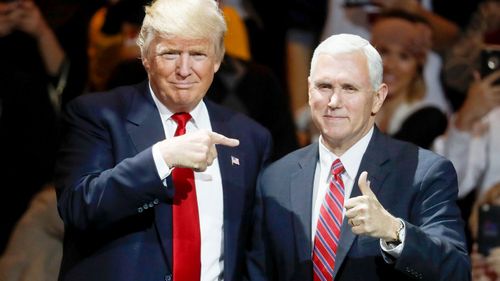 Pence finally "got a glimpse of POTUS 'revenge," said a source, using the acronym for President of the United States.
Two sources familiar with the matter say Trump is angry at Pence and Pence is disappointed and saddened by Trump.
Trump put Pence in an impossible position and asked him to revoke the election results during the joint session of Congress on Wednesday. When Pence explained that he couldn't do that and sent a letter to members of Congress that he would follow the Constitution, Trump used his Wednesday rally to stir up the crowd, telling them to march to the Capitol, saying of his vice president: "Mike Pence, I hope you stand up for the good of our Constitution and the good of our country, and if you're not, I'm going to be very disappointed in you, I'll tell you right now. I don't hear good stories. "
As previously reported by CNN, aides to the vice president were outraged that Trump failed to check into Pence on Wednesday as he and his family fled the mob storming the Capitol.
The split marks the first time Pence has publicly disagreed with Trump. Pence has always been one of the president's biggest advocates, often softening his harsh rhetoric and pushing for his priorities quietly and behind the scenes on Capitol Hill, while openly supporting the president at rallies throughout the campaign.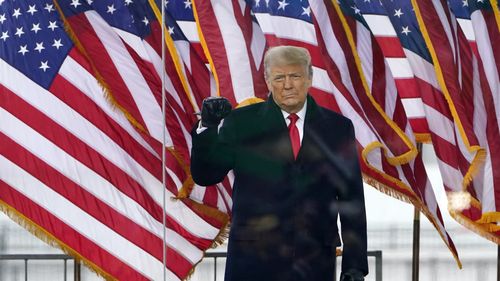 For now, the source close to the vice president said Pence and his advisers hope to provide a bridge into the next administration and do whatever they can to help President-elect Joe Biden's team prepare to face the coronavirus pandemic.
But, the source warned, it has become clear this week that the 25th Amendment option needs to be kept on the table based on Trump's actions.
Invoking the 25th Amendment would require Pence and a cabinet majority to vote to remove Trump from office due to his inability to "fulfill the powers and duties of his office," an unprecedented step.
Trump could challenge his measure with a letter to Congress. Pence and the cabinet would have four days to contest it and Congress would then vote; a supermajority of two-thirds, generally 67 senators and 290 members of the House, is required to remove him permanently.
On Thursday, sources close to the vice president said it was "highly unlikely" that Pence would attempt to invoke the 25th Amendment. Sources said it appeared that such an effort would ultimately be unsuccessful. Pence had not discussed the possibility of invoking Amendment 25 with any cabinet official, an administration official previously told CNN.
Senate Democratic Leader Chuck Schumer said during a press conference earlier this week that he and Pelosi tried to call Pence to invoke the amendment to remove Trump from office, but were suspended for 25 minutes and then told that I wouldn't go to the phone.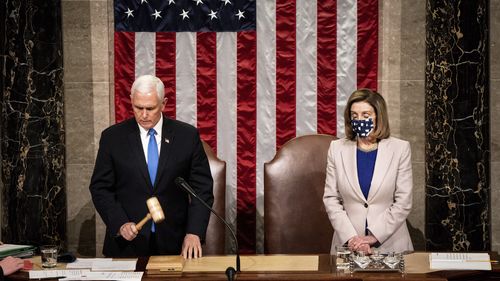 House Democrats plan to present their impeachment resolution on Monday, when the House enters session. The latest draft of the impeachment resolution, obtained by CNN, includes an impeachment article for "incitement to insurrection."
The House Rules Committee is expected to meet Monday or Tuesday to pass a rule that would govern floor debate for an impeachment resolution and Raskin's bill to create a new mechanism to invoke the 25th Amendment. .
Under that schedule, an impeachment vote is possible in the middle of next week.
A growing number of lawmakers are calling for the president to be removed from office either through impeachment or the 25th Amendment. So far the calls have come largely from Democrats, but at least one Congressional Republican, Rep. Adam Kinzinger of Illinois, has joined.
Republican Sen. Pat Toomey of Pennsylvania said Saturday he believes Trump "committed objectionable crimes," but the senator, who is not running for re-election in 2022, is not sure he will try to remove the president from office with just a few days. of his mandate. it is the correct course of action.
But in a memo to his fellow senators on Friday, Majority Leader Mitch McConnell indicated that the earliest the Senate could accept any articles of impeachment passed by the House would likely be right after Trump's term ends. , saying the Senate cannot consider the articles while it is in recess. .
Since Republicans are unlikely to hold a trial before January 20, Senate Democrats could hold a trial after Trump leaves office, once they officially take the majority.
The White House urged the House not to go ahead with impeachment in a statement Friday. "As President Trump said yesterday, this is a moment of healing and unity as one nation. A politically motivated impeachment against a president with 12 days remaining in his term will only serve to further divide our great country," he said Undersecretary of the Press Judd Deere. .

www.9news.com.au