As the House prepares for impeachment, the President
Donald trump
He faces a single charge – "inciting insurrection" – for the deadly mutiny at the US Capitol, according to a draft of the articles obtained by The Associated Press.
Lawmakers are ready to introduce the legislation Monday and vote midweek. Pelosi's leadership team will also seek a speedy vote on a resolution calling on Vice President Mike Pence and cabinet officials to invoke the 25th Amendment.
The four-page impeachment bill is based on Trump's own false statements about his electoral loss to Democrat Joe Biden; his pressure on Georgia state officials to "find" him more votes; and his White House rally before the Capitol siege, in which he encouraged thousands of supporters to "fight like hell" before storming the building on Wednesday.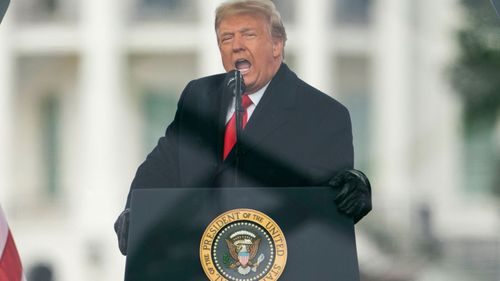 A violent, mostly white mob of Trump supporters overpowered police, smashed security lines and windows, and razed the Capitol, forcing lawmakers to disperse as they finalized Biden's victory over Trump in the Electoral College.
"President Trump seriously jeopardized the security of the United States and its institutions of government," the legislation says.
The bill from Representatives David Cicilline of Rhode Island, Ted Lieu of California, Jamie Raskin of Maryland and Jerrold Nadler of New York, said Trump threatened "the integrity of the democratic system, interfered with the peaceful transition of power" and " betrayed "trust.
"He will continue to be a threat to national security, democracy and the Constitution if he is allowed to remain in office," they wrote.
Rep. Adam Schiff, Democrat of California, said Monday on CBS: "We need to move quickly."
A Republican senator, Pat Toomey of Pennsylvania, joined Republican Senator Lisa Murkowski of Alaska over the weekend in calling on Trump to "step down and leave as soon as possible."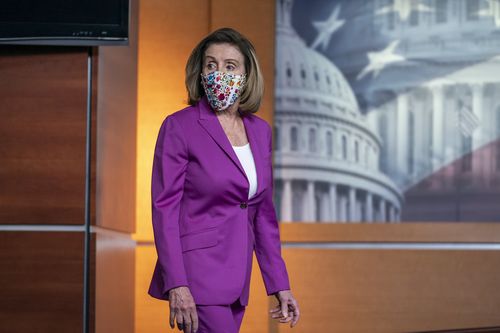 Lawmakers warned of the damage the president could still do before Joe Biden takes office on January 20. Trump, hiding in the White House, was increasingly isolated after a mob rioted on Capitol Hill in support of his false claims of voter fraud. Judges across the country, including some Trump nominees, repeatedly dismissed cases and Attorney General William Barr, a Trump ally, said there were no signs of widespread fraud.
"We will act urgently, because this president represents an imminent threat," Pelosi said in a letter Sunday night to her colleagues stressing the need for swift action.
"The horror of the ongoing attack on our democracy perpetrated by this president is intensifying and so is the immediate need for action."

www.9news.com.au