Queensland's top law enforcement and health authorities have insisted health protocols were not violated after a woman with the highly infectious British strain left quarantine in
Brisbane Grand Chancellor Hotel
to accompany his father to the hospital.
Courier mail He reported yesterday that the alleged incident involved a woman who arrived from Lebanon with her father on New Year's Day.
The couple had been quarantined at the Grand Chancellor Hotel, where the worrying
new strain of virus
It has been detected in six people connected to the hotel, which led to an evacuation of more than 100 guests to a new facility yesterday.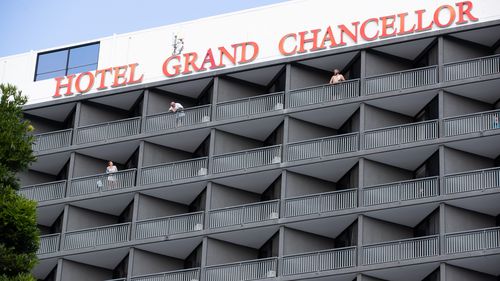 Health Director Dr. Jeanette Young said at today's coronavirus press conference that there was nothing unfavorable or unusual about the transfer to the hospital on January 11.
"We have more than 3,000 people in hotel quarantine and some of them are frail and have other health conditions. It is not unexpected that people are leaving hotels to access medical care," he said.
Dr. Young said the woman accompanied her father at the hospital's request, as "his English is not very good."
"" It was treated as if it were positive. They were managed in negative pressure rooms, etc., so there is no risk. "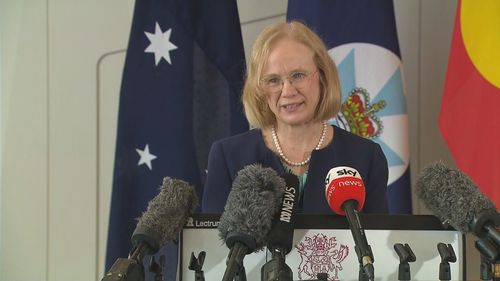 Police Commissioner Katarina Carroll also confirmed an earlier statement from Queensland Health that the woman was transported to and from the hospital by ambulance in full personal protective equipment.
"She was transported by QAS, not a taxi or Uber, from the hospital back to the hotel and then she was escorted by two police officers back to her room," Ms. Carroll said.
The previous report had claimed that the woman was left unattended at the hospital and traveled back to the hotel in a taxi or rideshare.
Dr. Young also confirmed today that both the woman and her father tested positive for COVID-19 on January 12, the day after the man was taken to the hospital.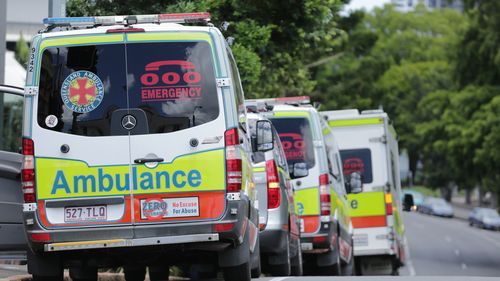 "Guests were transported and returned to the hotel by Qld Ambulance Service while wearing the appropriate personal protective equipment," a Queensland Health spokesperson said in a statement issued last night.
"The suggestion that the person took a carpool back to the hotel is not true.
"Full and proper COVID-19 PPE protocols were followed while these guests were in the hospital."
The hotel infections now include a UK traveler and his partner, a hotel cleaner and her partner, and the man and his daughter from Lebanon.
As a result, the 129 guests inside the hotel were removed and transported to another hotel as a precautionary measure earlier this week, said Queensland Premier Annastacia Palaszczuk.
A total of 226 hotel employees are being screened and isolated, along with the hotel's 147 former guests.

www.9news.com.au