Preparations for the
australian open
have been thrown into chaos after the fifth coronavirus case of a passenger aboard a third flight to Melbourne.
The positive case was aboard a Qatar Airways flight QR7485 carrying players and officials who arrived from Doha at 5.30am on Saturday, officials confirmed last night.
Every person on the flight is now
required to complete a 14-day quarantine
. It means that all the other players on that plane are now considered a close contact and are not eligible to leave their hotel room to train for five hours a day.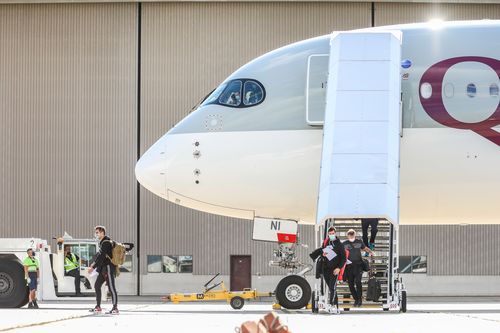 The new positive test forces 25 more players to quarantine, bringing the total number of isolated competitors in hotel rooms to 72.
The affected players include teenager Tristan Schoolkate from Western Australia.
The positive test came from a passenger who was not a member of the player contingent, Australian Open organizers said. But the 58 passengers, including the 25 players on the flight, are now unable to leave their hotel rooms for two weeks.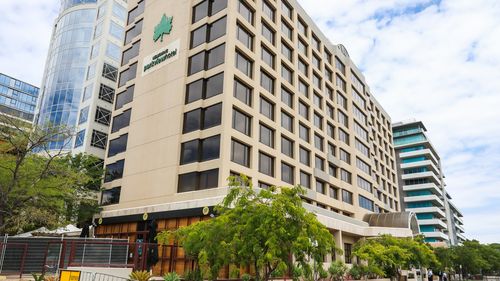 The blow to the tournament comes when two players received official warnings after breaking rules to open their hotel door to chat.
Other players have taken to social media to complain about conditions, including the quality of the food and even the mice in their room.
World No. 1 player Novak Djokovic reportedly wrote to the Australian Open boss with a series of demands on behalf of the players. They include permission to visit a coach or coach and to transfer as many players as possible to private residents with tennis courts.
The government's COVID-19 Quarantine Victoria (CQV) confirmed that the case was not a player and that it had previously tested negative before the recorded flight departed.
"The remaining 57 passengers have been considered close contacts. Players and support people will not be allowed to come out of quarantine to attend training sessions," CQV said.
"The mandatory quarantine program takes the approach that all arrivals abroad, regardless of whether they have tested negative, have the potential to be carriers of the virus.
"All passengers are in quarantined hotels, where they will undergo periodic tests for COVID-19."
Quarantined players who will now be unable to train for two weeks "are supported to access equipment from their hotel rooms to help them stay fit during this time," CQV said.
Sunday night's case puts more emphasis on the Australian Open, which has already had four cases linked to two other charter flights bringing players, staff, officials and the media to Australia.
Meanwhile, New South Wales Premier Gladys Berejiklian has criticized her Victorian counterpart for allowing international visitors to enter the state while still blocking Sydney residents.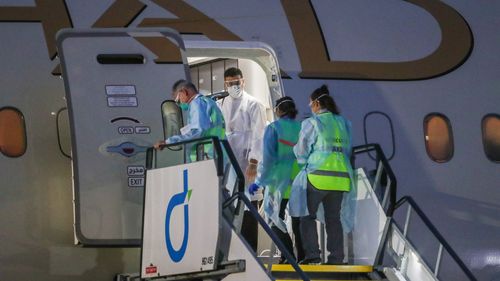 Berejiklian disagreed with Daniel Andrews' decision to lift the border restrictions with Greater Brisbane and not Greater Sydney.
Ms Berejiklian said there was no need for Victoria's restrictions to Sydney to continue to receive Commonwealth health councils which today confirmed there were no local COVID-19 hotspots.
"There is no place in Australia that is currently designated as an access point," he said.
"So why shouldn't people be able to return home? And why shouldn't Australians be able to move freely?"

www.9news.com.au