Two people working at a Melbourne quarantine hotel tested negative for COVID-19 after initially testing positive in preliminary tests.
A nurse and a police officer working at the Holiday Inn hotel tested positive saliva samples over the weekend, according to a
report by
Age
.
But the Department of Health and Human Services (DHHS) confirmed that subsequent tests came back negative.
The COVID-19 scare comes as Victoria recorded its twelfth day of zero local coronavirus cases.
Four cases were detected in hotel quarantine after nearly 14,000 test results were received.
Police Minister Lisa Neville, who heads the state's quarantine program, said on Twitter this morning that initial results among workers were false positives.
"Two CQV staff members have been cleared of COVID after showing weak initial positive results," he said.
"The saliva swab was retested and a nasal PCR test was taken, both were negative.
"Contact tracing was carried out and personnel were isolated as a precautionary measure until the result was confirmed.
"Saliva tests are very reliable with negative results, but they can give occasional false positives."
Staff were asymptomatic and false positives were detected during the program's daily testing regimen.
The Alfred Health nurse worked in the front of the house, conducting temperature checks on travelers arriving at the hotel.
She was dressed in full personal protective equipment (PPE), including a face shield.
The police officer worked as a floor monitor.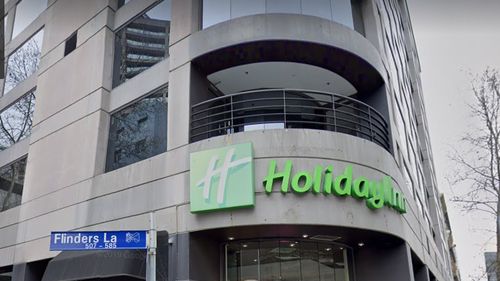 Age reported that another 41 workers had been removed while awaiting test results.
A spokesperson for COVID-19 Quarantine Victoria in a statement said there are no positive members of the quarantine program staff.
Office workers return to work, mask rules are eased
Private companies are allowed to have a 50 percent return on their staff, while the public sector can return to 25 percent.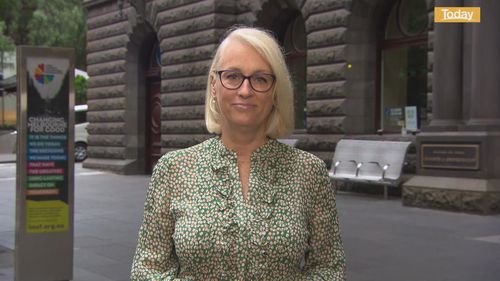 Melbourne City Mayor Sally Capp said today that she was "very excited" for city workers to return to offices, but many companies were talking about a slow, phased approach.
"They place such a vital role in our city, they make our city vibrant and viable," he said.
"But we know that some of Melbourne's biggest employers are taking a slow approach to getting people back.
"We recognize that it will be an organized and cautious return to work.
"It is very important that the prime minister sends strong messages that workers are welcome."
Before COVID-19, one million people walked the streets of Melbourne every day, and about half were city workers.
Cr Capp said Melbourne's hotel industry relied on foot traffic from city workers to stay afloat.
"City workers really help make our city viable," he said.
"The largest proportion of our daily population are city workers. We know that the way we work has probably changed forever.
"But we need people to come back. The best thing about today is that it is starting, that people can come back in large numbers. And although it will not be well in those limits, you must start somewhere and we are very happy that today is the day." .
Mask mandates have also been relaxed, becoming only mandatory in high-risk indoor environments such as supermarkets, shopping malls, hospitals, domestic flights, Ubers or taxis and public transport.
While Western Australia's harsh border with Victoria has been lifted today, with the first flight from Melbourne to land at Perth Airport this afternoon.
The hard border has been moved to a "controlled border," meaning that people entering WA from Victoria no longer need a special exemption, but must quarantine themselves for 14 days and get tested for COVID-19.

www.9news.com.au