Finally, clarity has been provided around the delicate question of who pays the bill for the
Hotel quarantine at the Australian Open
program, after a public dispute between Tennis Australia and the Victorian government.
Craig Tiley, CEO of Tennis Australia, told 3AW this morning that the cost would exceed $ 40 million and that the government would be "absolutely" contributing.
But in a statement issued late today, the lead agency clarified that it was funding the program.
"Tennis Australia is funding the AO quarantine program.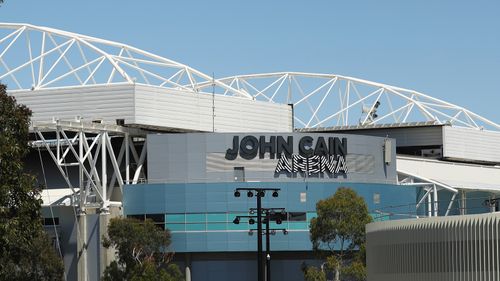 "Support from the Victorian Government relates to ongoing discussions on funding an extension of the agreement to host the AO in Melbourne and a range of other assets to help promote the city and state, nationally and internationally." the statement read.
Not long after Tiley made the claim about 3AW, Emergency Services Minister Lisa Neville firmly stated that the government was not paying for the hotel's quarantine at the Australian Open.
"I want to be very clear about this … the hotel quarantine is fully funded by Tennis Australia," he said.
"We support the Australian Open as an event, but that is separate from the quarantine program of the Australian Open."
Ms. Neville said there was no question about who was paying and that Victoria taxpayers would not contribute to the program.
Tiley said that the Australian Open typically generates around $ 370 million to the Victorian economy each year and creates roughly 12,500 jobs that would understandably be cut this year as a result of the coronavirus pandemic.
He also told 3AW that crowd capacity could reach 50 percent of capacity if there were no outbreaks near the February 8 start date.
The Australian Open site will be divided into three zones, with contact tracing and COVID-safe practices applied throughout the tournament.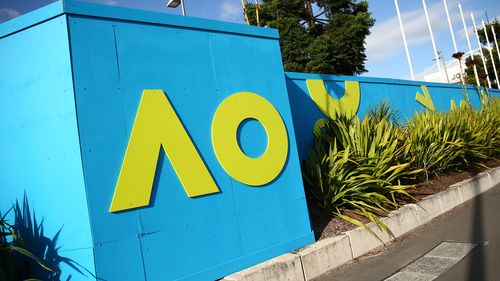 Yesterday the Department of Health and Human Services considered two players as positive cases, but it is understood that they are cases of inactive detachment, so these people are not in a medi-hotel, but remain in a quarantine environment.
All players and support staff are now in Melbourne for the Australian Open, with the first batch of arrivals arriving on the sixth day of their hotel's quarantine period.

www.9news.com.au