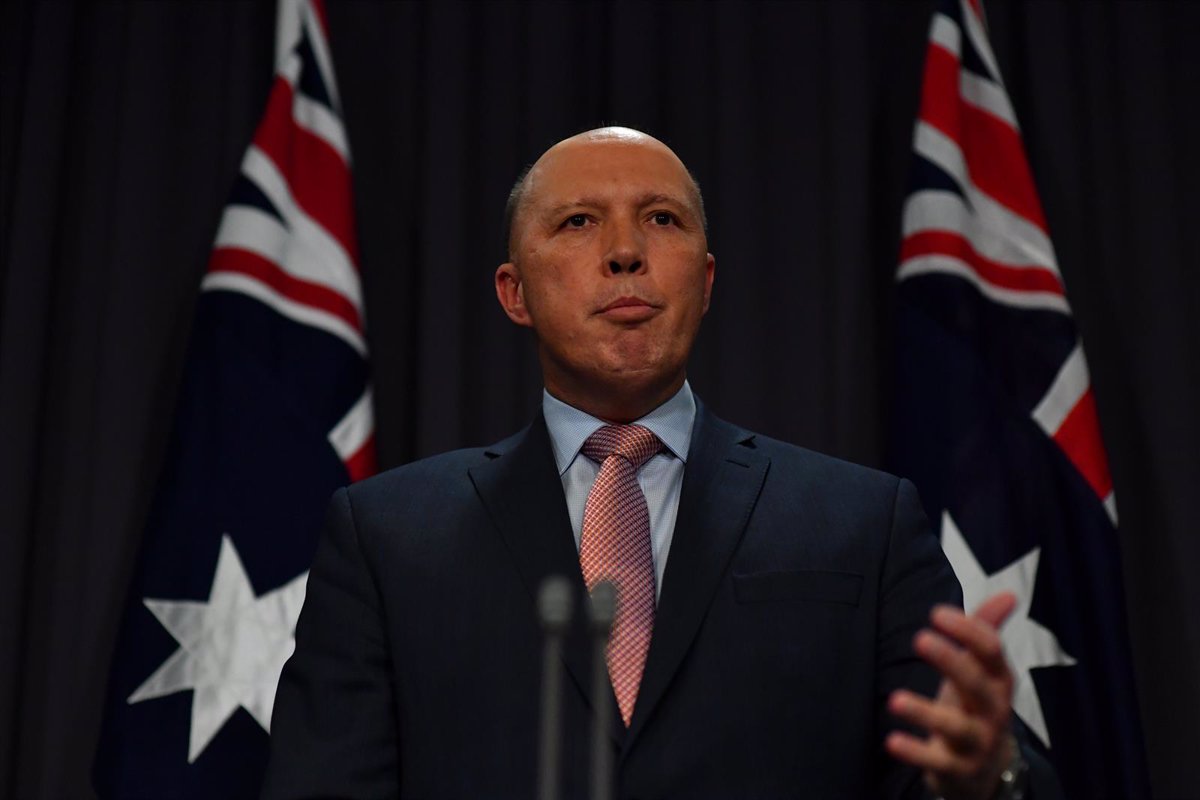 Australia confirms the presence of a Chinese military ship off its coast
MADRID, 26 Nov. (EUROPA PRESS) –
The Australian Defense Minister, Peter Dutton, has warned this Friday of the "alarming" actions of China and has warned that although he considers that Beijing "does not want to occupy other countries", if he believes that he sees Australia and other nations of the region as a "tributary states".
This has been stated by Dutton in a press conference and after the country has confirmed that it tracked a ship of the Chinese forces sailing in the exclusive economic zone of Australia, which does not violate international laws, as recognized by the Australian Government.
However, the Defense Minister has referred to recent actions by Beijing and has pointed to a "significant disconnection" in his words of wanting peace for the region and his actions.
"We have observed very closely how the Chinese government has become involved in increasingly alarming activities," he said in this regard, as well as pointing out among them those taken regarding Taiwan.
"If Taiwan is taken, surely the Senkakus Islands – claimed by Japan and China – will be the next", he specified, to say that the Chinese Communist Party "could not be clearer (…) than with its actions" .
Dutton has insisted that with this the regional order on which the "prosperity and security" of the region is based "would change almost overnight," the Australian newspaper ABC reports.
"In the absence of a counter-pressure, the Chinese government becomes the only economic and security partner for the Indo-Pacific nations. Now, that is a dangerous military and economic situation for our country, but for many more," he added. .
Thus, he has asserted that Australia's intention is "the fight for peace" and the "fight for deterrence" in the region, as well as acknowledging that he does not consider that the Government of China wishes to occupy other countries, although it has He stressed that Beijing does see the countries in the area as "tributary states."
For his part, a spokesman for the Chinese Embassy in Australia said that Dutton's speech was "fueling conflict and division."
"Dutton continued to preach his quixotic misunderstanding of China's foreign policy, distorting China's efforts to safeguard sovereignty and territorial integrity (…) It is inconceivable that the China-Australia relationship will take any good momentum (…) if the Australian Government bases its national strategy on visionless analysis and an outdated mentality, "he criticized in a statement.
CHINESE NAVY SHIP
On the other hand, the Interior Minister, Karen Andrews, confirmed this Friday that a Chinese military ship was operating off the Australian east coast in August this year, adding that its presence did not violate international laws. Previously, local media had quoted a Defense Department spokesperson reporting on the matter.
In this regard, Australian Prime Minister Scott Morrison told Adelaide radio station 5AA on Friday that Beijing "may be" in Australian waters, "like Canberra in the South China Sea."
"So, we don't argue about that. But, I also think it strongly highlights the nature of what is happening in the Indo-Pacific. I mean, people are not making this up. What is happening in the Indo-Pacific is real. It means that Australia has to be on guard, "he said.

www.europapress.es