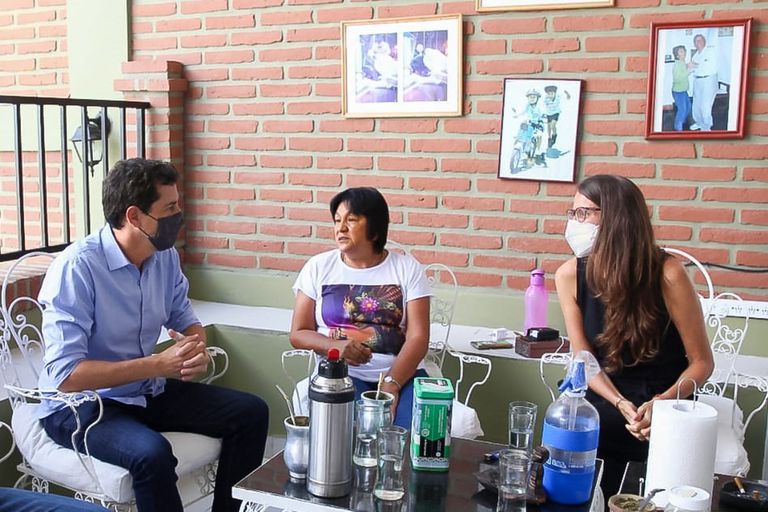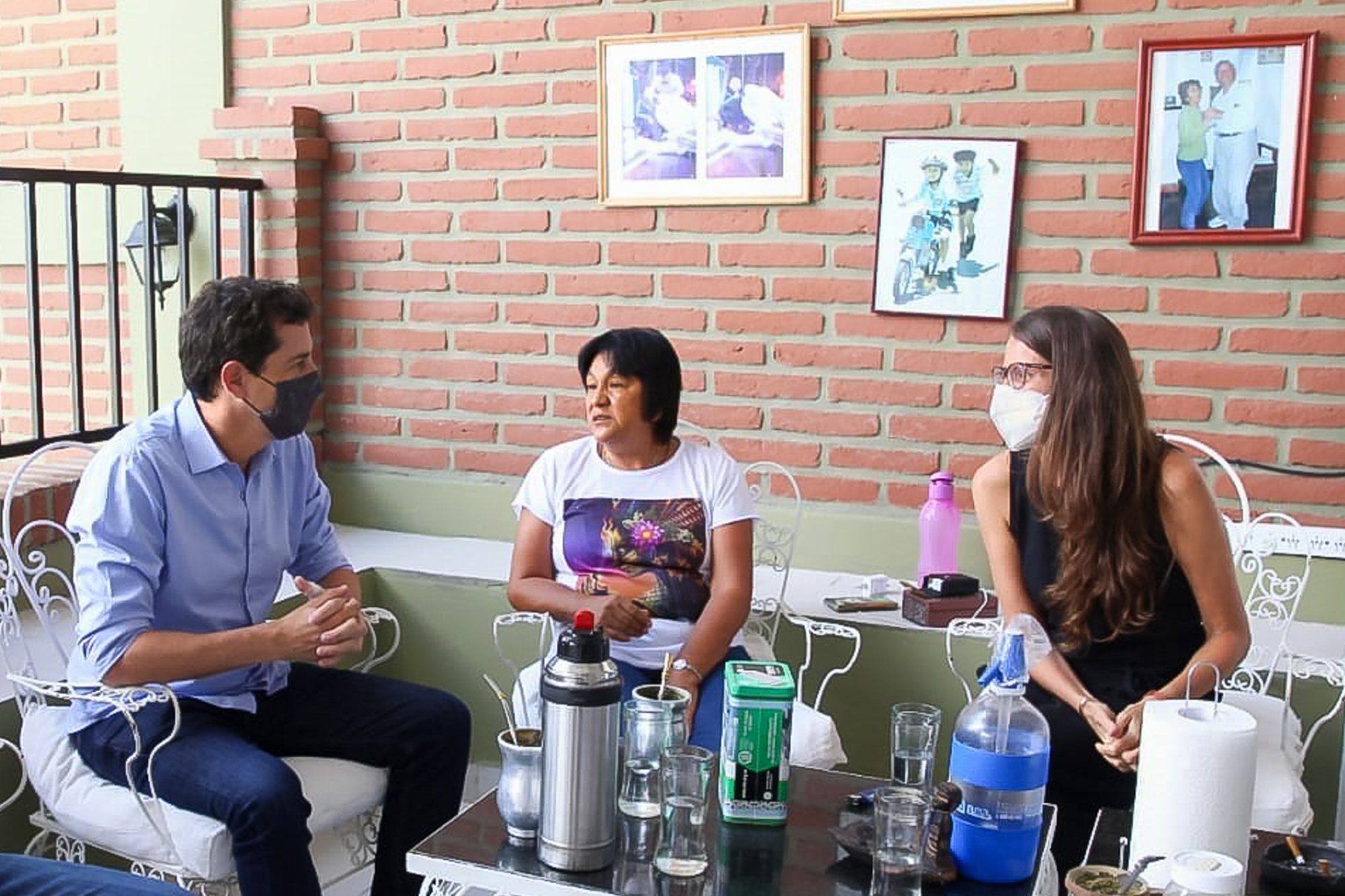 In a photo of high political tenor the visit to the leader of the Tupac Amaru was captured miracle room from the Minister of the Interior, Eduardo "Wado" de Pedro, and the Minister for Women, Gender and Diversity, Elizabeth Gomez Alcorta -also his lawyer before assuming public office-. It was the official who has a direct connection to Vice President Cristina Kirchner who spread the rally on Twitter, six years after the arrest of the social leader who is under house arrest in Jujuy. In that tweet he asked "rebuild a justice that does not persecute opponents."
Room claims from the beginning of the administration of Alberto Fernández increased attention, since he had hopes that his legal situation would improve with the coming to power of the Frente de Todos, as it was considered a political prey of the government of Gerard Morales. His criticism of the Casa Rosada was repeated and he even denied the president when he said that he had frequent contact with her.
"I was with Milagro Sala, who has been detained for six years. It is necessary to rebuild a justice that does not persecute opponents and that guarantees Argentines their rights, beyond the powers that be. It is a basic principle of the republican system and democratic coexistence," wrote de Pedro.
Before, he shared a newspaper article Profile, of 2020, on the broadcast of audios of the former head of the Jujuy Supreme Court of Justice, Pablo Read, who said that Sala was imprisoned "not for her crimes", but to "not return to the permanent quilombo, to the cuts and the burning of rubber bands".
In this regard, de Pedro made a parallel with the complaint made by the Government against former ministers of María Eugenia Vidal, for an alleged armed charges against the trade unionist Juan Pablo "Pata" Medina. "A few days ago we saw how the intelligence services and the Justice were articulated to put together cases in the province of Buenos Aires. In 2020, an audio of Baca, former president of the TSJ of Jujuy, was leaked, where he admitted that Milagro was imprisoned only because the Government needed it ", the interior minister said today.
Both members of the national Cabinet had signed on Sunday a requested together with other members of the Executive, Human Rights referents and social and union leaders, to ask for the release of the social leader. In that document, the situation in the Chamber was treated as a case of "lawfare".
News in development

www.lanacion.com.ar