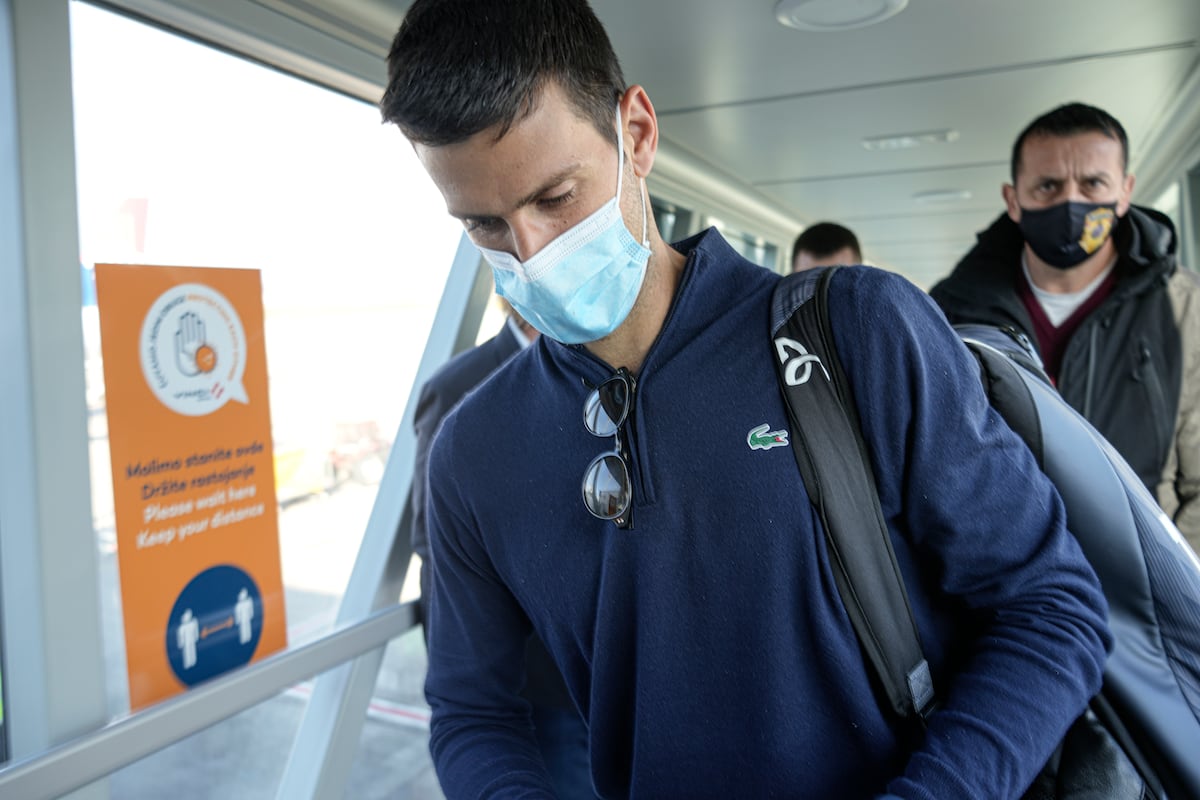 The anti-vaccine movements feed on multiple sources: hoaxes, ignorance, selfishness or interested calculation, apart from some people who have simply been afraid of the speed of manufacturing the vaccine. Sometimes that movement is also nourished by top-level public figures incapable of understanding the influence that any of their actions and decisions have in the global sphere. The case of the Serbian Novak Djokovic is a good example of that reckless unconsciousness: he traveled to Melbourne ready to culminate his legend in the Australian Open and returned to Belgrade forcibly deported, in the midst of an embarrassment that has put his career on pause . Despite having an exemption for having suffered from the disease, Djokovic was arrested at the Australian airport and interned for not having received the covid-19 vaccine and failing to comply with the country's strict regulations on vaccination. A judge reversed the decision and released him. The Government finally agreed to the deportation for reasons of public security and to set an example that no one is above the law. A court upheld the decision on Sunday. In between, it emerged that Djokovic had attended public engagements without a mask during his illness and had lied (he blamed it on his team's error) on the Australia entry form.
Djokovic, 34, has never campaigned deniers, but his refusal to get vaccinated has been used by the anti-vaccine subculture and, within it, by far-right groups. Australia's decision has been brave and considered, beyond border administrative technicalities. The tennis player tried to use his fame and his enormous prestige as the main attraction of the Australian Open to defy the laws and recommendations of science. There can be no doubt that the only person responsible for this unfortunate episode is Djokovic himself. This is how the vast majority of fans, rivals, the tennis circuit and the Australian Government understand it. The Serbian star has won in Melbourne nine times and this year he could manage to become the most successful tennis player in history with 21 victories in major tournaments.
The precedent threatens to spread to the UK, the US or France and seriously complicate Djokovic's season. If Australia had made an exception, it would have been an incentive for other tournaments to find an excuse to feature the star, and the precedent would have been used by powerful anti-vaccines elsewhere. Citizens who have endured severe mobility restrictions and have collaborated in mass vaccination to curb the virus did not deserve any form of favoritism based on sports stardom (and the tennis business).

elpais.com