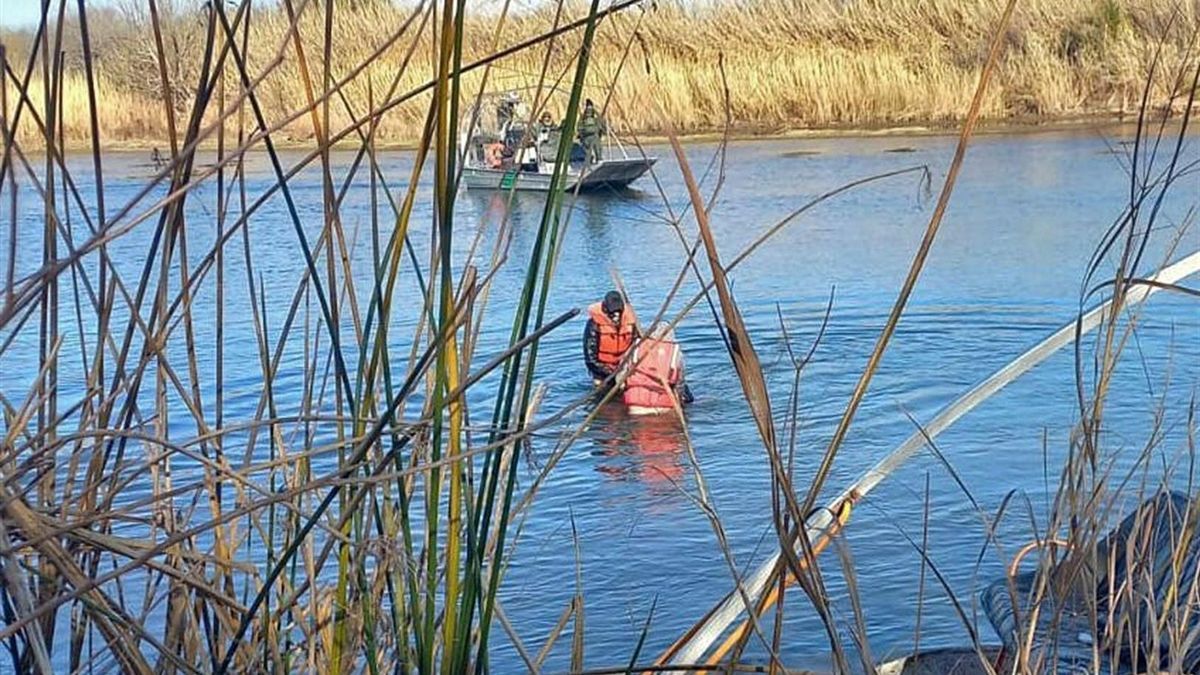 The victim, possibly Venezuelan, was trying to reach the United States through the waters of the Rio Grande
The body of a foreign minor, probably of Venezuelan nationality, was recovered in the waters of the Rio Grande, which divides Mexico and the United States, the Mexican National Institute of Migration (INM) reported on Tuesday. The minor tried to cross the river to the United States through the Mexican municipality of Ciudad Acuña, in the state of Coahuila (north).
In a statement, the INM said that agents from Grupo Beta – a unit of the Institute specializing in providing guidance and assistance to migrants – recovered the body of the minor minutes before 10:00 local time (16:00 GMT). Previously, agents of the Border Patrol of the United States gave notice to the Mexican authorities "about a missing girl in that perimeter of the creek between both nations, which was wearing a red jacket, blue denim pants (jeans) and white socks". where the minor was located without vital signs, before which she was transferred to the shore, already in Mexican territory.Agents from Expert Services, the Forensic Medical Service and the Criminal Investigation Agency of the State Prosecutor's Office arrived at the scene of Coahuila to become aware of the case and initiate the corresponding investigations.
Related news
The INM lamented the death of the minor and endorsed its commitment to safeguard people in a context of mobility, without undermining their social, economic or political status and with special attention to those who are part of vulnerable groups, such as girls, boys and teenagers
The region is experiencing a record migratory flow to the United States, whose Customs and Border Protection Office detected more than 1.7 million undocumented immigrants on the border with Mexico in fiscal year 2021, which ended on September 30, while Mexico has intercepted more than 252,000 undocumented migrants from January to November and deported more than 100,000 in the same period, according to the Migration Policy Unit of the country's Ministry of the Interior. The Mexican Commission for Refugee Assistance received a record 131,488 refugee applications in 2021.

www.elperiodico.com