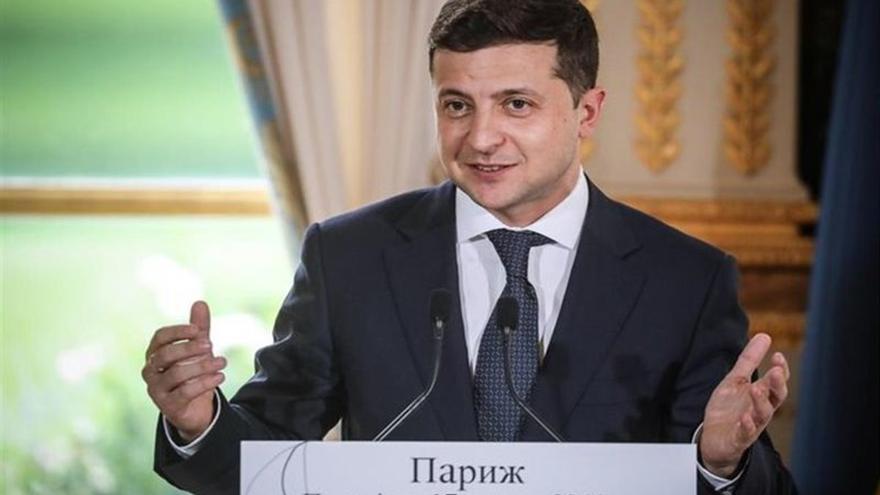 The director of the organization asks the media to reduce the "war rhetoric"
The secretary of the National Security and Defense Council of Ukraine, Oleksiy Danílov, stated on Monday that "there is no reason for panic" despite the tension on the border with Russia and has asked the media to reduce the "war rhetoric". "Today there is no reason to panic and I would ask everyone to be calm," Danilov said at a press conference at the end of an extraordinary meeting of the body called by the country's president, Volodimir Zelenski.
Danilov has insisted that Kiev is "fully aware" of what is happening. "Is the situation difficult? Yes, it is difficult, but I want to remind you that the situation has been like this since 2014", he asserted. However, he insisted that the government has "absolute control" over events. "We only have one country, we are not going to hand it over to anyone and victory will be ours," said Danilov, who has asked to lower the "war rhetoric" in the media.
Danilov's statements produced in the middle of other messages of European authorities on the absence of the threat of an "imminent attack" on Ukraine by Russia, despite the Russian military reinforcement on the border with the neighboring country.
exodus of diplomats
Danílov has pointed out today in this regard that "there is no observation" of an exodus of foreign diplomatic personnel from Ukraine and only three embassies (USA, the United Kingdom and Australia) have announced their intention to begin evacuations. "As of today we only have information on three embassies (that want to evacuate their staff), another 49 countries do not."
Related news
More belligerent, Moscow denounced that the entire military escalation is the product of "news hysteria"and obey"informative and concrete actions undertaken by the US and NATO", according to the Kremlin spokesman, Dmitri Peskov. "The declarations published by NATO on the increase in troops and the sending of forces and weapons to the eastern flank, this is what increases the tension," he continued.
According to the Kremlin version, Ukraine is the country that is preparing offensive actions, given "the enormous concentration of forces and weapons" in the regions close to the self-proclaimed republics of Donetsk and Lugansk. "The character of this concentration speaks of preparations for offensive actions, and that threat really exists today," Peskov denounced.

www.elperiodico.com