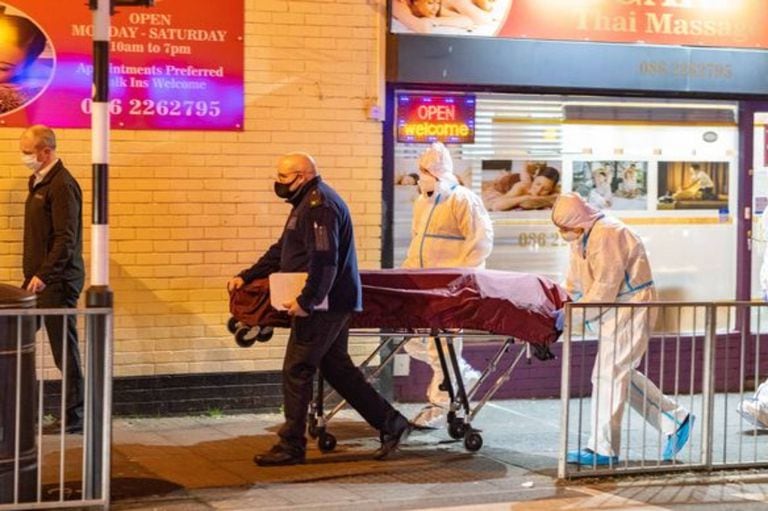 Declan Haughney took his uncle to collect his pension at Hosey's Post Office in Carlow, Ireland. When he approached the counter to withdraw the money, his relative collapsed and in the public office they warned that the man was dead. However, his nephew he insisted that he had never been aware of his condition.
Peadar Doyle, 66, died last Friday on the way to the post office shortly before he collapsed in front of those who were in the public office. Haughney, along with another man, picked up the 60-year-old under the Pollerton Road bridge, located in the vicinity of the house they shared. Along the way, however, neither of them realized that he was dead.
"I'm not an idiot to walk into Hosey's with a dead man and collect his money. am i cuckoo? am i cuckoo? I am not." Haughney defended himself against the accusations, according to the Irish Mirror. And I add: "Why would I want to rob my uncle? I'm 40 years old, yes, I'm not a child, I'm not a young boy".
These days, Haughney still has a black eye and other injuries to his face from the beating he is supposed to have received due to reprisals from witnesses in the case. Suspicions about the 40-year-old man grow even more, because 15 years ago he stole from his aunt and had to serve two years in prison.
"That's why they say it, that's why all this comes up now, because I did it before. A bank card came through my aunt's door and I got the PIN code and I went to jail for fraud and that's why all this is coming up", He said.
He continued: "That was 15 years ago. I'm out of the team for three years and I'm doing well". Likewise, Haughney complained about being branded a "murderer" and assured that "he is not an imbecile".
In his statement to the authorities, the 40-year-old man specified that at one point his uncle began to "drag his heels", but with his partner they didn't think it was anything serious, not even when he started to collapse. "We didn't think about that because Peadar had had heart attacks and all that," he told British media.
Once they reached the post office, he claimed that his uncle He "threw" himself to the ground and then realized that he was dead. "We got to the tail. We were holding it and when we got to the line we let it go and it just fell off." he explained.
For now, Haughney volunteered to testify to police., which is in the midst of an investigation to determine the cause of Peadar Doyle's death before turning to fraud charges.

www.lanacion.com.ar