There are villains that transcend the years and the screens. There are cruel, sociopathic, essentially perverse and also ambitious. But nevertheless, his lack of humanity instead of generating contempt and rejection, seduces the public, even above the main heroes.
Film critic Ty Burr in The Boston Globe asserted that villains do what any ordinary human being could do if we were brave enough. Alfred Hitchcock,the renowned thriller film director, directly said: "The more successful the villain, the more successful the movie" in an interview with another big screen legend, François Truffaut.
Miguel Ángel Forte, sociologist and researcher at the UBA and Flacso, pointed out for THE NATION that always there is a desire for transgression in society. "The miracle is order, not disorder, therefore when a bandit character appears, who dares to go against the normative world, he usually has a great appeal in history," he explained. From a psychological perspective, Estela Vega, psychoanalyst and psychiatrist at the Ricardo Gutiérrez Hospital, in dialogue with this medium, highlighted the importance of the time, culture and personality when identifying with a character. "At times when the viewer is in anguish, uncertainty, pain, anger, and experiencing losses, they could be more identified with a villain." There is a connection between what the actor is showing and what the viewer is holding back. "If a person is experiencing distressing or painful things, they will probably identify more with scenes that have to do with pain.
There are artists who manage to portray nuanced characters by raising existential questions, moral issues and power struggles for viewers, while produce high levels of panic and fascination in equal proportion. But, Who were the most attractive and charismatic villains on Argentine TV? Here is a selection of five of the most remembered.
There are characters that, due to their personality or the cruelty of their actions, are the maximum expression of evil. And yet, viewers let ourselves be trapped by its essence. In The Guarantor (1997), Sagasti (Lito Cruz) he was the envoy of Satan, a demon that for this diligence adapts porteña form, similar to a middle-aged tango dancer, with a long, neatly tied ponytail. A parsimonious gentleman, of etiquette and who always knows he is in control of the situation. He doesn't flinch and doesn't lose patience when it comes to collecting the debt from Martín Rivera's grandfather (Leonardo Sbaraglia).
In dialogue with THE NATION, Sbaraglia recalled his experience in the guarantor with Cruz: "He was a great actor, an actor who thought and imagined very well and gave the sensation that he spoke and told that character from an absolute truth. I always imagined very concrete and sharp things, you could really imagine at all times that the devil was like that. He had mischief. He was naughty, he was sensual, and he had great unpredictability which was something that characterized him as an actor. He was one of the most wonderful companions I had, I was always attentive to raising your work, to be a better actor and have your best version in each scene. He proposed expressive games all the time so that we stayed connected and that harmony gave truth to all the work. It was an apprenticeship for life that I had with Lito".
The actor and teacher of actors interpreted his evil character with such naturalness that It had a hypnotic effect on the audience. Sbaraglia believes that villainous roles give actors more freedom to play: "The main character is the one with whom the actor tends to empathize, while the villain represents everything that one is not encouraged but at some point has. They have the ability to break into order, to get out of correction. With the villains everything is possible".
"It was a lifelong learning that I had with Lito"
Leonardo Sbaraglia
The production was awarded nominations for the Martín Fierro awards corresponding to that year and won statuettes for best dramatic actor (Sbaraglia), best director and screenwriter (Sebastián Borensztein); It was also considered the best unit of 1998.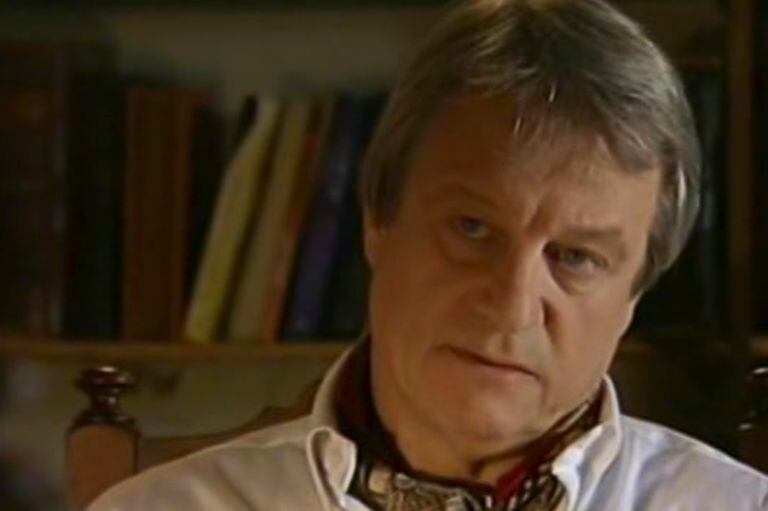 Jorge Marrale throughout his extensive career he has had villains as bad as Ástor Monserrat de Taken lives (2008). The character had a mafia life as the head of a human trafficking network, but at the same time he could be seen as protective and affectionate with his family. That complexity in the character" class="com-link" data-reactroot="">That complexity in the character made it very attractive to the audience.
Marrale pointed to THE NATION that what seduced his character was "a mixture of impunity, power and a malicious ability to fool anyone, his family or the mafia he was driving."
"I think that villains are often attractive because they are the ones who generally build the conflict. They tend to evade justice, get what they want and they are not subject to norms, neither ethical nor moral (of the conventional ones). They have their own. They activate their malice with great efficiency. They confuse, manipulate and lie with great seduction. In general, they are psychopathic models", reflects the actor.
Theresa Visconti, the main villain" class="com-link" data-reactroot="">the main villain from Celeste, was a character that was remembered by the public for his epic descent of stairs and for how he made Celeste suffer (Andrea del Boca" class="com-link" data-reactroot="">for how he made Celeste suffer (Andrea del Boca). for said character APTRA awarded Dora Baret with a Martín Fierro for best supporting actress. Some of the villain's memorable deeds included: stealing Celeste's son to give to her daughter Rita, not caring that it was her own grandson; hide from her husband the name of the real father of her children and cause his death after having paralyzed him; as well as maintaining a romantic bond with her best friend's husband; and premeditatedly and gradually driving her daughter crazy, who ends the soap opera believing she is her own mother.
Mercedes Bruno, a graduate in literature and a master's in comparative literature, analyzes the development of Baret's character. "Villains can move away from morality and political correctness and that usually attracts the public. As Teresa Visconti was a villain, she had, for example, the freedom to be a bad mother: she had two children and explicitly loved one more than the other", she explains to THE NATION. Bruno points out that the arbitrariness and ostentation with which the character was displayed seduced the audience because It ran from the limits of what society expected of women: "In the 90s, only a villain could have the freedom not to be maternal and openly have a lover".
Later on, Baret takes up his character in Celeste always Celeste, where Teresa's hatred and resentment reaches the point of ordering the kidnapping and murder of her daughter-in-law Celeste to her lover, whom she later kills.
Fabian Vein" class="com-link" data-reactroot="">Mauricio Doval, played by Fabian Vein in I will resist He was one of the most memorable fictional characters of recent times. Vena knew how to give the Machiavellian villain a battery of tics, of particular signs, a singular color to his way of walking and frowning. His entire performance was a flirtation between the most brutal violence and the most delicate refinement.
"One of the most attractive characteristics of Mauricio Doval is linked to the fact that he was not such a stereotyped villain, he was not corpulent, he was rather young and had the freedom to be one hundred percent ambitious and also charismatic.", emphasizes Mercedes Bruno. "He was a very dark character and his ending was epic: he literally exploded. The end of the novel had a twist to the fantastic and those freedoms in the scripts can only be granted to those types of characters.
The story of Father Courage It was set in Argentina in 1952, in the imaginary town of La Cruz, where a newly arrived idealistic young man, Gabriel Jáuregui (Facundo Arana), assumes the identity of a priest to cover up his role as a vigilante. With his arrival, a plot full of passions, desires, hatred, betrayals and secrets will begin to weave.
Carina Zampini played Ana Guerrico a woman of chaotic spirit who seeks to become romantically linked with the village priest. Ana not only falls in love with Father Juan, but she is convinced that he can cure her of the condition that prevents her from walking. The main antagonism is located between her and her sister Clara (Nancy Duplaá), since both fall deeply in love with the same man, who establishes a romantic and secret bond with Clara. Ana elucidates this situation and that is how her hatred towards her sister becomes more and more severe, with several attempted murders included. Zampini lucidly interpreted that whirlwind of negative feelings and excessive passions that Ana Guerrico embodied.

www.lanacion.com.ar