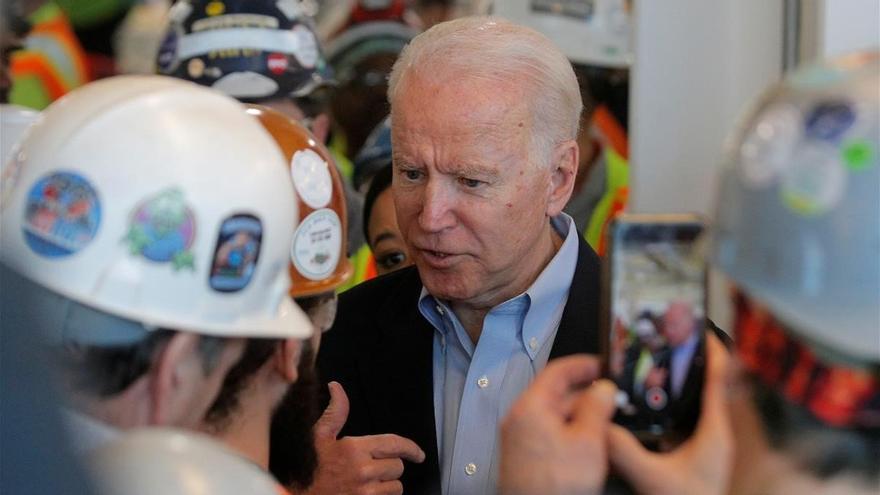 The US leader affirms that there is "total unanimity" with his European allies
The president of United States, Joe Biden, assured this Monday that there is "total unanimity" between your position and that of your allies Europeans regarding the concentration of Russian troops on the border with Ukraine. "I have had a very, very, very good meeting. (There is) total unanimity with all the European leaders," Biden told reporters at the White House. The president spoke like this, without giving more details, after having a conversation of one hour and twenty minutes with the president of the European Commission (EC), Ursula von der Leyen; and NATO Secretary General Jens Stoltenberg, among others, to coordinate the response to the Ukraine crisis. Also participating in the video call were the President of France, Emmanuel Macron; German Chancellor Olaf Scholz; the Italian prime minister, Mario Draghi; the Polish president, Andrzej Duda, and the British prime minister, Boris Johnson, as well as the president of the European Council, Charles Michel.
In a subsequent tweet, Biden said the leaders had discussed "joint efforts to deter further aggression by Russia, such as preparations to impose heavy economic costs on Russia and bolster security on the eastern flank" of NATO. The White House later added in a statement that participants in the call "underlined their shared desire for a diplomatic resolution of current tensions", in addition to" reviewing their recent contacts with Russia in multiple formats. "The leaders "committed to continue their close consultations with their transatlantic allies and partners, including through the EU (European Union), NATO and the OSCE ( Organization for Security and Cooperation in Europe)," adds the official note.
Related news
The conversation came after the Pentagon announced that has placed 8,500 soldiers on "high" alert in the face of increased tension with Moscow over Ukraine, although no decision has yet been made on a deployment to Eastern Europe. Pentagon spokesman John Kirby stressed that the bulk of US troops would be deployed to Eastern European countries as part of the NATO Response Force (NRF), for which they would be activated only if the Atlantic alliance requests it. Kirby explained that it is up to NATO to activate this multinational force, which consists of land, air and sea troops, and has some 40,000 soldiers from different countries. However, the Pentagon spokesman did not rule out a possible "unilateral" US deployment outside the NRF, although he insisted that in that case it would always be in coordination and after consultation with the allies.
The Atlantic Alliance also announced Monday that it is putting "on alert" and sending additional warships and warplanes to NATO deployments in Eastern Europe, bolstering allied deterrence and defense, as Russia continues its military buildup in and around from Ukraine.

www.elperiodico.com