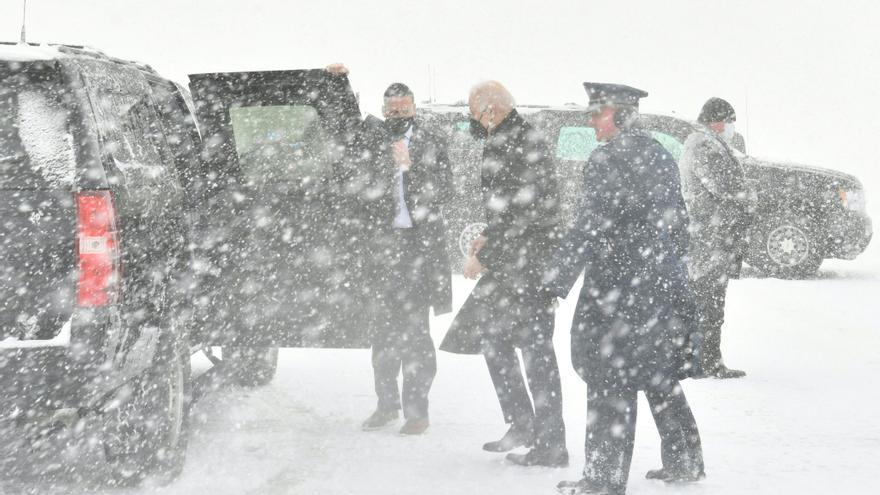 Uncategorized
The Pentagon prepares to act, if necessary, to defend its interests in Eastern Europe
Department of Defense U.S has placed on "high alert" some 8,500 soldiers to, if necessary, act "firmly" to defend their interests against possible actions of Russia in the midst of his escalation of tension with Ukraine.
"The United States will act firmly in defense of its national interests in response to actions by Russia that harm us, our allies or (our) partners," said the spokesman for the Pentagon, John Kirby, before the media, according to the newspaper 'The Hill'.
Thus, Kirby has recognized that the Secretary of Defense, Lloyd Austin, "has arranged a variety of units in the United States in greater preparation for deployment, which increases our willingness to provide forces if the OTAN activates it (the Response Force) or if other situations arise".
However, Kirby has remarked that at the moment "no decision has been made on the deployment" and that the approved measures are, in any case, related to the preparation of troops.
"We are going to be ready, we are going to be prepared to help reinforce our allies with the capabilities they may need," said the Pentagon spokesman, who has transferred that this possible mission will be to "reassure NATO's eastern flank" .
Specifically, Kirby has ensured that the deployment period for these units goes from 10 to 5 days, but this does not imply that they will be mobilized in five days. "It means that they will be ready to go in a short period of five days if they are required to do so," Kirby explained.
This news comes as tensions around Ukraine have been heightened in recent months by a buildup of Russian troops near the border, which the United States and its allies have interpreted as preparation for a possible invasion.
In fact, from Washington a number of shipments of weapons material to Ukraine have been carried out as part of the security assistance project of the White House to strengthen the capabilities of the Ukrainian Army.
Related news
on the ground in Eastern Europe, the United States already has some 4,000 soldiers in Poland –plus 1,000 soldiers from other NATO countries– which would be added to another 4,000 NATO soldiers present in the Baltic countries. In addition, it has deployed RC-135 Rivet Joint espionage planes to monitor Russian communications and E-8 JSTARS planes to monitor Moscow's troop movements.
Volume 90%

www.elperiodico.com