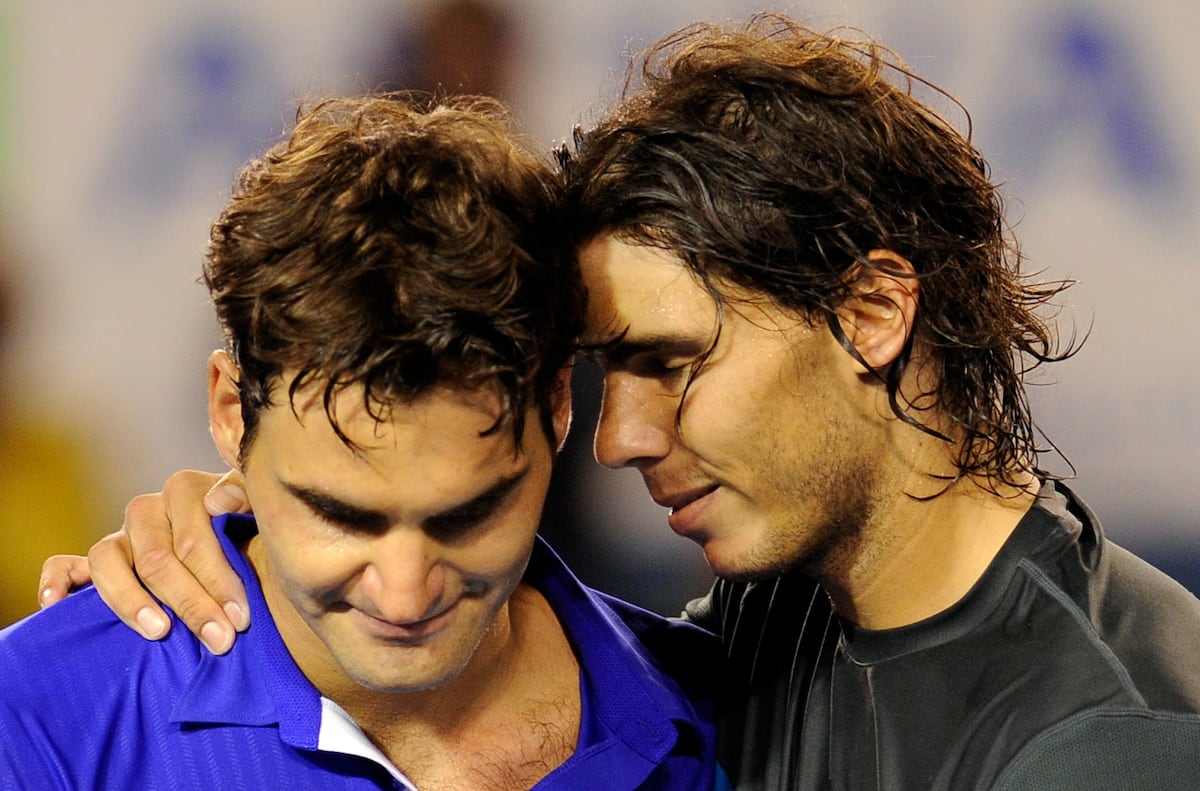 Thirteen years after his victory in 2009, Rafael once again has the opportunity to play in the final of the Australian Open. Of the six times that it has come to it, without any doubt, today is the one that has surprised me or the one that, perhaps, has caused me the most admiration.
I was lucky enough to live with him four of those six times. In the first, as I said, he was victorious and in the other three he lost. I have very vivid and special memories of each of them. Those of his triumph, as I have already related here on the 10th anniversary of that Grand Slam, constitute one of those experiences that marked our trajectory together.
It was a particularly difficult day due to the extremely punished physical state with which he had to face Roger Federer. My nephew was coming off a grueling semi-final against Fernando Verdasco and as we warmed up three hours before the match, neither his body nor his mind were capable of dealing with it. Without recounting those hard previous hours, the point was that four hours after the expected meeting began, who reached the limit of his strength and who was defeated was the Swiss. That day they went around the world the images of Roger unable to hold back his tears at the trophy ceremony.
The next occasion was in 2012, against Novak Djokovic in an agonizing match that left both of them on the verge of exhaustion. The final lasted almost six hours and left us with the superhuman effort of the two players not to give up when they received trophies. That defeat was going to be especially painful for any of the two that had conceded it, since their forces were measured to the millimeter in a truly epic duel. The disappointment, of course, kept us a little sad until, as soon as we arrived in Manacor, we got ready to work towards the next challenge.
The back injury that happened to Rafael, already in the first set of the final he played in 2014, against Stanislas Wawrinka, hit us like a bucket of cold water. The frustration of not being able to fight when the crucial moment of such an important tournament arrives is a very discouraging feeling that is also overcome by looking and renewed enthusiasm at the tournaments that appear on the horizon.
And, finally, the one I experienced with him in 2017, again against Federer, evokes in me those painful feelings for the opportunity that slips away when you lose a match of such magnitude in five sets. Neither one nor the other were firm favorites for that final at a time when there was speculation about the verve of Andy Murray and Djokovic and that it seemed that he was going to separate them. It was not so. The Swiss player beat Rafael after being beaten in his last three finals and, for the first time in a major off the Wimbledon grass.
I am at home, of course, and I imagine those previous hours in Australia in which I no longer participate, although I feel that same restlessness and illusion of all the other occasions. In the end, the most valuable thing that those of us who have been lucky enough to experience successful or disappointing sporting moments take with us is the most human part of those gladiators of the 20th and 21st centuries. I am still moved by the images of Rafael sympathizing with Roger's tears in 2009, or Roger's welcoming arm towards him in 2017, as well as Djokovic's sympathetic attitude towards him in 2012.
Perhaps today I can see how Rafael closes that circle and adds new emotions to the immense repertoire that I have been fortunate to feel with him.
You can follow EL PAÍS DEPORTES on Facebook Y Twitter, or sign up here to receive our weekly newsletter.
Exclusive content for subscribers
read without limits



elpais.com