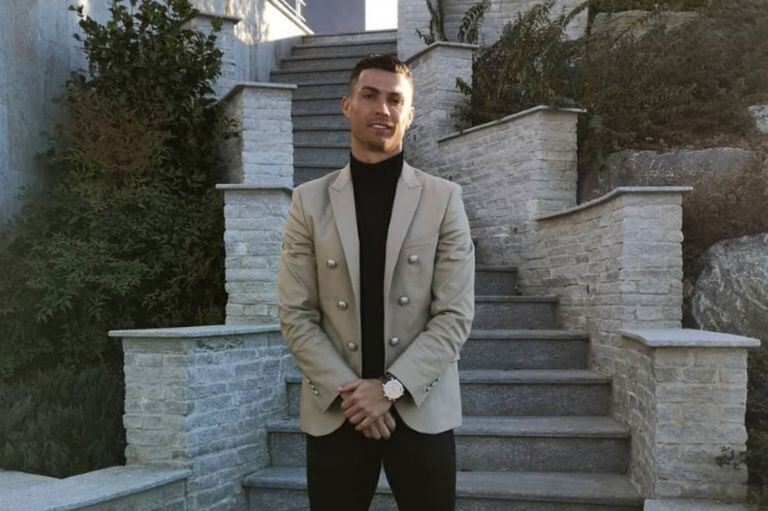 Cristiano Ronaldo recounted the particular way in which sought to avoid being recognized on a visit to the theme parks Disney. However, despite the effort, he ended up being discovered.
It was in 2016, when the Portuguese still shone as the great figure of Real Madrid. Thanks to the successful career that he had until then, he was probably one of the most famous people in the world.
In the sentimental aspect, Cristiano had ended his relationship with the model some time ago Irina Shayk and had been briefly seen with Desire Lamb. For that reason, so surprised when he showed up at Disneyland Paris with a new partner.
The woman was Georgina Rodriguez, his Argentine fiancee with whom he has his daughter Alana and, in the coming months, will have twins. Georgina has just released a docuseries on Netflix that recounts her life since she met Cristiano.
In this context, the Portuguese recalled that occasion where was discovered in the amusement park. According to his story, he put together a homemade costume with what he had on hand.
"I had some wigs in Madrid with real hair and I thought 'why not take a risk'", revealed in the series. From what he found, he decided to wear not only a wig, but also a scarf, hood and glasses Sun.
Everything was going relatively well, or at least that's what Cristiano believed. But nevertheless, the costume got complicated when getting on one of the rides: "I don't remember which roller coaster we were on, but my wig started to come off. I took it and when the game was over I put it back on."
Beyond that problem the truth is that it had already been discovered and photographed. The images were shared by the magazine HELLO! and they show him with his partner walking through the park.
According to what the footballer commented, he believes he has been noticed by his Adam's apple and his teeth when he smiles. Although he did not achieve his goal, claimed he would "do it again" because it "made him a kid again".
"I am Georgina Rodríguez, I am 27 years old, and five years ago my life changed", is the initial sentence of reality from Netflix. Despite her 30 million followers on Instagram, the model managed to become the first partner of a soccer player who has a television production based on her life.
Although he mentions his past, the series is not focused on his life story but on his present and in recent years living with the footballer.
First of all, Georgina recalled that she met Cristiano Ronaldo when she worked in a Gucci store and a colleague asked him to attend a group of friends in which the Portuguese was.
In addition, during the series he also described the differences between the luxurious house in which he now lives and his first home in Madrid. "I was looking for a lot of cheap apartments that cost around 300 euros a month and I ended up in one that had been a storage room for disused objects. In winter it was very cold and in summer it was scorching hot.", he recounted.

www.lanacion.com.ar