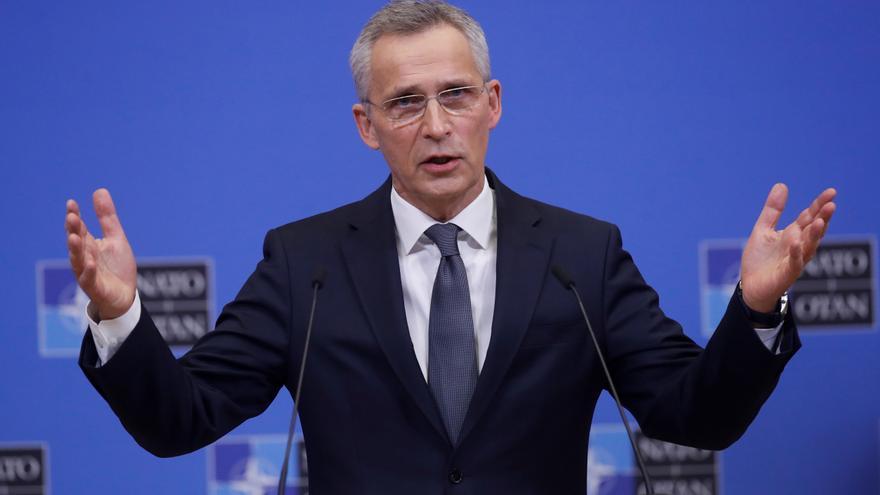 "The more aggressive Russia is, the closer NATO allies will come to its borders," warns the secretary general of the Atlantic Alliance
The general secretary of the OTAN, Jens Stoltenberg, has insisted this Sunday that the Atlantic Alliance will not send combat troops on the ground to Ukraine if Russia launch an offensive over the country.
"Ukraine is not a NATO ally," Stoltenberg told the BBC, stressing that the "100% security guarantee that an attack on an ally will generate a response from the entire Alliance" does not apply to Kiev. "There is a difference between being a NATO member and being a strong and valued partner like Ukraine. There is no doubt about this," he reiterated.
"We have no plans to deploy combat troops in Ukraine," stressed the NATO secretary general, before reiterating that he does not contemplate any scenario in which NATO soldiers would be seen against Russian troops on Ukrainian soil.
"We are focusing on providing support to Ukraine. Helping it exercise its right to self defense. At the same time, we send the message to Russia that we will impose severe penalties if they once again use force against Ukraine," Stoltenberg said.
Putin's intentions
Regarding the intentions of the Russian president, Vladimir Putin, he affirmed that there is no "certainty", but considered very worrying the sending of tens of thousands of soldiers to the Ukrainian border, the use of "very aggressive rhetoric" by Moscow, as well as the precedents of the "use of force" against Ukraine.
Related news
Stoltenberg advocated a diplomatic solution to tensions and urged the Kremlin to de-escalate the conflict.
"The paradox is that Putin entered Ukraine in 2014 because they did not like to have NATO close to their borders. But the more aggressive they are, the more NATO allies will move closer to the borders and increase their presence in the eastern part. of the Alliance," said the Secretary General.

www.elperiodico.com