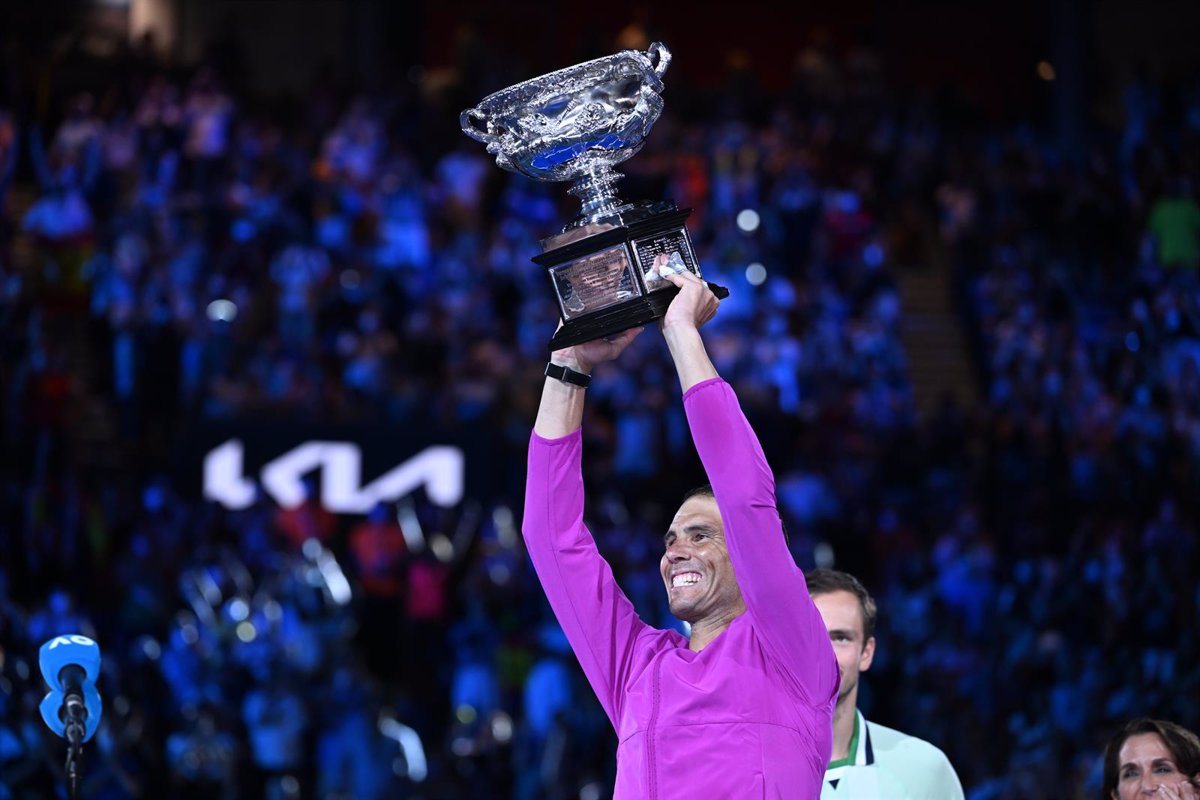 MADRID, 30 One. (EUROPA PRESS) –
The Government of Spain has celebrated the triumph of tennis player Rafael Nadal this Sunday at the Australian Open, the first 'Grand Slam' of the season, after beating Russian Daniil Medvedev.
"You are the greatest, Rafa Nadal!", The president, Pedro Sánchez, has written in a publication on his Twitter profile that has been accompanied by a video of the tennis player's celebration and the hashtag #VamosRafa.
The Ministry of Culture and Sports has also congratulated Nadal and has claimed that he becomes the first tennis player to win 21 Grand Slam titles. "Giant!" Applauded the portfolio, whose owner, Miquel Iceta, congratulated the athlete on his "deserved and hard-working victory".
"The best tennis player in history, an example for Spanish sport," said the Second Vice President of the Government and Minister of Labor and Social Economy, Yolanda Díaz, also through a message on Twitter, collected by Europe Press.
Meanwhile, the Minister of Justice, Pilar Llop, thanked Nadal for being a "benchmark for the best that Spain has to offer". "Impressive victory for Rafa Nadal. Without a doubt, the best tennis player of all time! Spain is proud of him!", also stated the head of Finance and Public Administration, María Jesús Montero.
The head of the Education portfolio, Pilar Alegría, has described Nadal as an "example of overcoming". "It is indescribable (…). It is history," he celebrated.
The Minister of Inclusion, Social Security and Migration, José Luis Ecrivá, has also joined in congratulating Nadal, who has stressed that "it is difficult to imagine something more epic than the match and Nadal's victory at the Australian Open".
"A comeback for history," celebrated the Minister of Territorial Policy and spokesperson for the Government of Spain, Isabel Rodríguez, also in a message on Twitter, like the rest of the ministers.

www.europapress.es