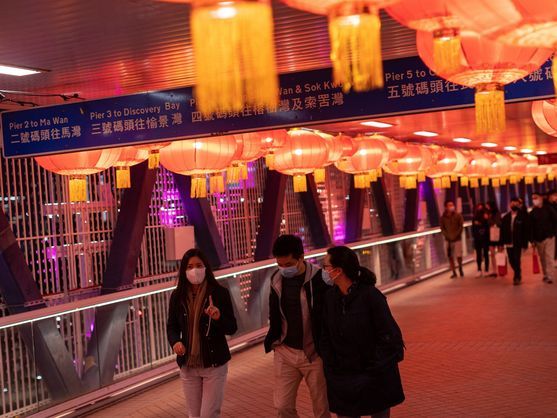 Caspar Tsui attended a party with 200 people on January 3, when the government had asked to avoid private gatherings.
The Hong Kong Home Minister, Caspar Tsui, presented his resignation this Monday after the controversy unleashed by his attending a birthday party to which they would have gone dozens of senior officials and deputies just a few days after the Government requested avoid private gatherings in the framework of the fight against the coronavirus.
"I have presented my resignation today to the head of government," Tsui said in a statement. His departure is a serious blow to the Administration of Carrie Lam, whose time in office has been marked by strong waves of protests and the imposition of measures against critical voices.
Thus, he regretted that as one of the top officials at the forefront of the fight against the pandemic, his behavior has not been "good example" during the last outbreak. The birthday in question took place on January 3 in a restaurant and has become a source of "shame" for the local government, which has imposed a strict "zero covid" policy similar to that of Beijing, as reported by the RTHK radio station.
Legal, but against recommendations
Between the 200 people Present at the celebration, more than a dozen were civil servants and a score were members of Parliament. Among them were also senior police officers and the migration authorities, as reported by the Bloomberg news agency.
Although the party was not done illegally Given the regulations in force at the time, the health authorities had recommended the population to avoid crowds and gatherings.
Related news
Lam, for his part, lamented that senior officials have failed to set a precedent and has ordered the opening of a investigation about it. The Chinese special administrative region has maintained one of the strictest restriction measures in the world since the start of the pandemic.
However, images of the party show the attendees singing and posing without masks. Hong Kong is expected to elect its new head of government next March. Lam has not yet confirmed whether he will run for another term.

www.elperiodico.com