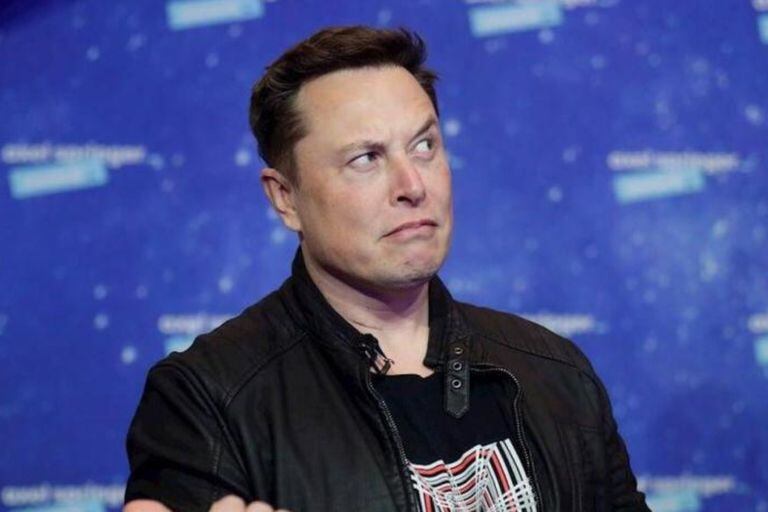 Elon Musk He is one of the richest men on the planet. However, a little less rich than it was in December 2021, because according to the 'Bloomberg' portal, five of the wealthiest businessmen in the world they lost large amounts of money because of the fall in stocks on the stock market that occurred last week.
The reason would have been becausean aggressive Federal Reserve, interest rate hikes, rising inflation, and disappointing earnings, particularly from large-cap technology companies.", mentioned the aforementioned portal.
Well, the South African is on the list and apparently there would be lost about 27 billion dollars, so his fortune would have dropped to the substantial figure of 234 billion. Even so, he continues to be in the top five of the wealthiest personalities on the planet, with Jheff Bezos, Bill Gates, Mark Zuckerberg and Larry Page.
Now, such an bizarre fortune makes room for the CEO of Tesla to indulge in some varied tastes, but it is not like that, as he has stated in statements for some portals, prefers to have a more austere life and away from luxuries. Then, What does one of the richest men in the world spend his money on? We tell you.
Since January 2020, Elon Musk announced that he would sell all his properties and live for rent. This in order to raise as much money as possible to invest in his Mars colonization initiative through his SpaceX space agency, founded in 2002.
"I decided to sell the last house I had left. I hope that a great family arrives to live there, this is a special place", the tycoon pointed out on his Twitter account on June 14, 2021.
Investing in real estate was one of the things that the tycoon liked the most, Well, when the news of the sale of their houses was known, it was discovered that the South African had about six properties in his name in the city of Los Angeles, in the United States.
His last property, valued at 37.5 million dollars, gives an idea of ​​​​the great price he paid for his assets. This one in particular was a mansion built in 1912 by a French count who lived in the United States and which encompasses a building close to 1,540 square meters plus a 19-hectare plot of land, according to information provided by the newspaper New York Daily.
However, specialized media such as the newspaper Business Insider They predict that Musk reached a real estate fortune of close to 70 million dollars just in the iconic Bel Air neighborhood of Los Angeles.
At the end of 2012, the businessman managed to buy a property valued at 17 million dollars. The house had a plot of 6,800 square meters, of which 1,880 were allocated for the main house. It had a wine cellar for more than 1,000 bottles, a two-story bookstore and a private movie theater.
Being one of the most innovative car builders on the planet, his love of automobiles is undoubtedly one of his weak points in spending his fortune. In 2013, he spent almost a million dollars on one of the iconic cars of the cinema: el Lotus Sprit Submarine, used in one of the 1977 James Bond movies.
Likewise, he owns two gasoline cars despite being one of the largest producers of electric vehicles. In his garage he has a Jaguar Model E Type Series 1 roadster and a Ford Model T, characteristic of the early 20th century.
Not a fan of going on vacation to exotic places. Moreover, in 2015 he announced that he had only had fifteen days off since he founded SpaceX, in 2022, as reported. Business Insider.
Now, most of his fortune is invested in his companies and in scientific research. For example, in 2018 he announced that there were weeks in which he worked almost 120 hours a week, since he did not leave his workplace for almost two or three days, due to the degree of concentration he could have on a project.
"There were times when I didn't leave the factory for three or four days, days when I didn't go outside (…) this has really happened at the cost of being able to see my children and my friends"Musk told New York Times.
"I always move my desk to where it's needed, I don't really have a desk of my own, I move to wherever the biggest problem for Tesla is. I firmly believe that you should lead from the front line, and that's why I'm there." he added.
On the other hand, the monetary and labor investment in his companies has not been his only obsession in the last 20 years of his scientific career, since the news recently came out that Musk would be interested in the cryptocurrency market, Specially in Bitcoin, Dogecoin y Ethereum, the most valued. And it is that, according to the magazine 'Forbes', these coins can be imposed as a reserve of value for the future.
"It is perfectly normal for Musk to have such a portfolio, but it is likely that no one else would recommend it (…) He has not revealed the size of his portfolio of dogecoin, bitcoin y ethereum, so it is difficult to say in what proportion it has them and if that is sensible, "Mathieu Hardy, director of development for Osom.finance.
Even though the projection of cryptocurrencies are on the rise, their history has shown that they are very volatile in the market and that its fall can become extremely resounding. Still, it has been predicted that Bitcoin could reach a cost of 50 thousand dollars in the market by 2030.

www.lanacion.com.ar