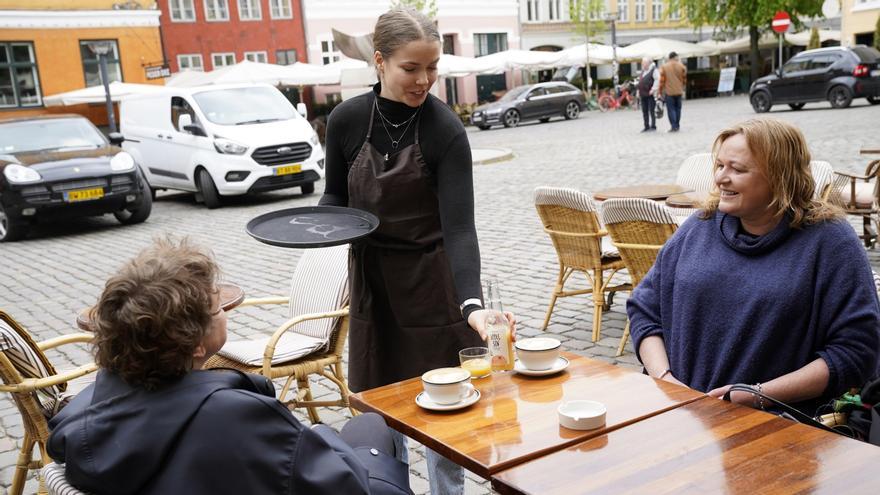 Despite the omnipresence of covid, Denmark has become this Tuesday in the first country of the European Union in lift all your health restrictions by high vaccination coverage and the less severe omicron variant.
After a first attempt of two months between September and November, the masks, the health pass and the reduced hours of bars and restaurants will be past history in this Nordic country.
In Paris, it is planned to remove the compulsory use of masks tomorrow Wednesday while Italy refuses to remove this measure.
"I'm so glad this is over. It's good for city life, nightlife, just being able to be outside longer," Thea Skovgaard, a 17-year-old Danish schoolgirl, told AFP. The discos They will also reopen this Tuesday and the capacity will be non-existent. The only restrictions that remain are for unvaccinated travelerswho arrive from outside the Schengen area.
It is almost complete relaxation occurs at a time when Denmark register between 40,000 and 50,000 daily infections. A record level that represents almost 1% of the 5.8 million inhabitants of the country.
The secret of vaccination
"We have an extremely high number of adults vaccinated with the three doses, it is our secret," explains the epidemiologist Lone Simonsen, professor at Roskild Universitye, near Copenhagen, the capital.
More than 60% of the population has received a booster dose. In the rest of the European Union, on the other hand, the percentage is just under 45%.
Including recent cases of covid, health authorities estimate that the 80% of the population is protected against severe forms of the disease. "With omicron, which is not a serious disease for those vaccinated, we think it is reasonable to lift the restrictions," adds Simonsen.
Related news
The expert considers that the circulation of the variant will create a longer lasting immunity and will allow us to better face future waves of the virus.
The majority of the country supports this strategy after two years of pandemic. 64% of Danes trust the government's health policy, according to a survey published on Monday by the newspaper Politics.

www.elperiodico.com