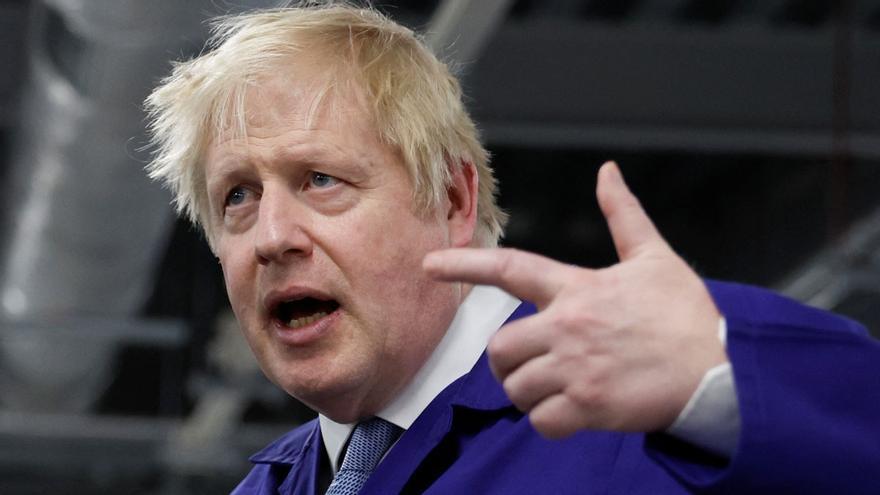 The British prime minister is experiencing his worst political crisis after it was revealed that he held parties with his cabinet while the United Kingdom was confined
British Prime Minister, Boris Johnson, sang Gloria Gaynor's hit song "I Will Survive", according to his new director of communications, before talking about his appointment to try to recompose his position as Prime Minister after weeks of dragging a series of political scandals for their parties in full lockdown.
Guto Harri, who was named Johnson's new communications director on Saturday, said in his first interview that the pair jumped into the song after asking the prime minister if he could survive.
Harri, a former BBC journalist who worked for Johnson when he was mayor of London, told Welsh news website Golwg360 that the prime minister was "not a complete clown" and described their meeting on Friday. "I walked in and did a salute and said 'Prime Minister, Guto Harri reporting for duty' and he got back up to his desk and started taking the salute," Harri said.
"We both laughed. So I asked him, 'Are you going to survive Boris?' invited me to say 'You have all your life to live' and he replied 'I have all my love to give', so we had a little explosion of Gloria Gaynor".
political crisis
Related news
Johnson's prime ministerial position is in crisis amid anger over a series of alcohol-fueled events held at his office and residence in Downing Street during the closures coronavirus that followed other errors.
The prime minister's spokesman declined to comment when asked about Johnson's conversation with his new communications director and whether they sang the song. "I am not going to go into the details of the private conversations. But as you might expect, they are old colleagues," the spokesman said.

www.elperiodico.com