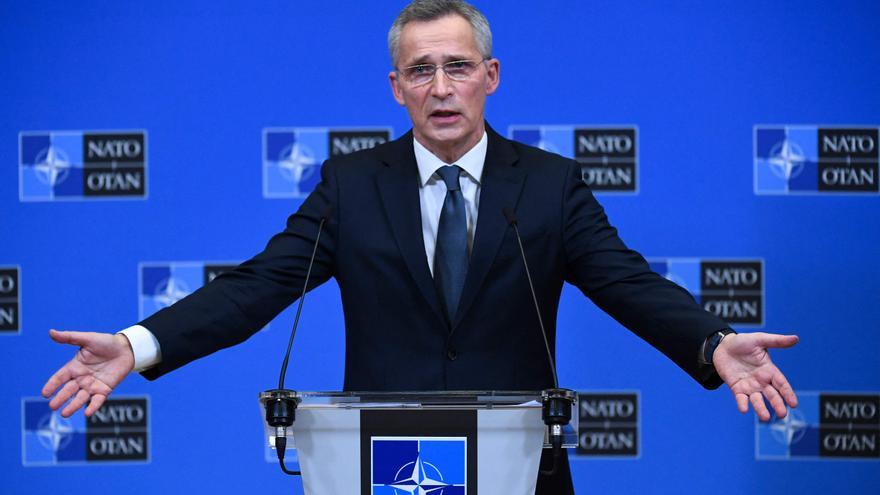 Uncategorized
NATO Secretary General, Jens Stoltenberg, warns that Russia's deployment "is not justified" or "transparent"

The President of Poland, Andrej Duda, warns that if the Russian troops do not leave, Russia would be adding "another military district" to its territory
The situation on the Ukrainian border remains "critical". NATO Secretary General, Jens Stoltenberg, took advantage of the presence of the President of Poland Andrej Duda in Brussels to warn the Kremlin that the deployment of 130,000 Russian soldiers on the border with Ukraine and in Belarus it is neither "justified" nor "transparent" and remember that they will remain vigilant. Furthermore, the Atlantic Alliance has not only increased its military presence on the eastern flank but is also considering adjusting its presence in the area in the long term as a defense and deterrence measure.
"No final decision has been made on this, but there is an ongoing process within NATO," he confirmed. Regarding the announcement of U.S to send more troops to Poland, Germany and Romania, The head of the Allied side it described as "powerful demonstration of the US commitment to the Alliance" has even recalled "our deployments are defensive and proportionate" and send the message that "NATO will do whatever necessary to protect and defend all allies ".
military district
Related news
Among them, Poland, whose president sees the Russian military exercises with great concern because if they continue, it could mean adding "another military district" to Russia. "NATO is a defensive alliance and has never shown any type of aggressive behavior against Russia. It has always adopted a defensive posture" but "if an ally is attacked we will be shoulder to shoulder", he assured, claiming that meetings with the leaders of NATO be held in parallel at the next summit of NATO leaders. Ukraine and Georgia, the two countries that have knocked on the door of the Atlantic Alliance and that Moscow demands not to incorporate.
A petition, supported by China, against which Stoltenberg has charged. "It is an attempt to deny sovereign nations the right to make their decisions. Our open door policy has been a success. Sovereign decisions must be respected and not return to the era of spheres of influence in which the great powers can tell others what they can or cannot do", he warned, urging Moscow to sit down at the table and dialogue.

www.elperiodico.com