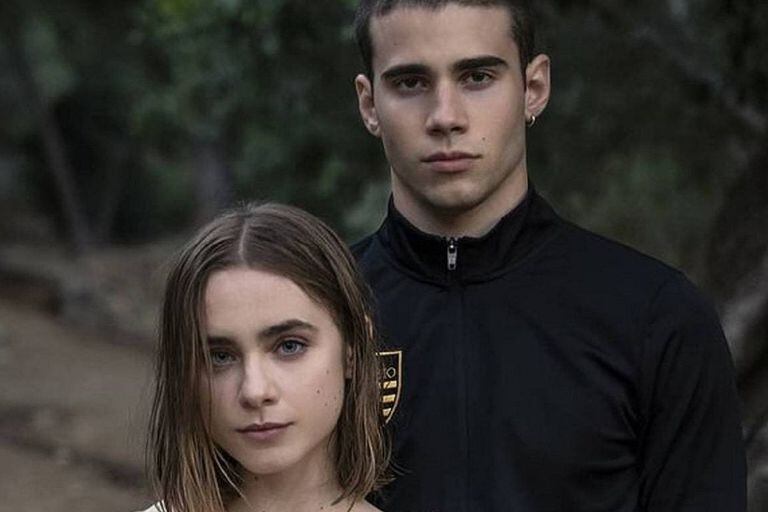 through my window (Spain, 2022). Direction: Marçal Forés. Film script: Eduard Sola, adapted from the novel by Ariana Gody. List: Clara Galle, Julio Peña, Guillermo Lasheras, Natalia Azahara, Hugo Arbues, Eric Masip. Duration: 117 minutes. Available in: Netflix. Our opinion: bad
The most recent example of the subgenre "teenage romance that is really a festival of toxic relationships" is called through my window Y is now available on Netflix, where it ranks third among the most viewed content on the platform since its premiere last Friday. Like other films of its kind, from the saga of After and the trilogy of the kissing booth, this film set in a Barcelona stripped of all charm was adapted from a novel published on the writing platform Wattpad and then published on paper once its digital success had been verified. In the case of through my window This is the first installment of a trilogy written by the Spanish Ariana Godoy edited in Argentina by Planeta. A remarkable bestseller that on its arrival on streaming achieves an impressive feat: it is much worse in every way than its already mediocre predecessors and even than the trilogy of Fifty Shades of Grey in which its directors seem to have been inspired.
If those movies crackled with their clumsy writing, their insistence on confusing falling in love with obsession and toxic relationships with predestined loves, through my window takes the prize of raising all that and also doing it with a narration that goes from unintelligible to ridiculous that by itself lowers the subgenre's already underground standard.
The tale is as simple as it is hackneyed: Raquel, a teenager about to graduate from high school, has spent years accumulating information, images and casual sightings of Ares Hidalgo, her millionaire and handsome neighbor, son of a powerful family of businessmen whose mansion, for reasons that the script itself admits, cannot be explained, shares a background with Raquel and her mother's little house. The girl participates in a writing workshop in which she never presents anything, although everyone around her insists that she has a talent for it even though she spends most of her time spying on Ares. For his part, he, always with a scowl, bad boy attitude, and a penchant for flashing his abs whenever he can, brushes her off. That is when he is not mistreating her in an attitude that the film frames as if it were a form of seduction. And that sums up the narrative development of the film that includes many sex scenes between the protagonists and a single conversation that arrives at the hour and a quarter of the beginning of the story.
Through ellipses that from being repeated so much end up making each of the turning points in the narrative inexplicable and characters that range from poorly developed to totally devoid of meaning, the film makes an attempt to compensate for its old interpretation of young love as a series of rudeness on the part of the man and a cataract of claims and anger on the part of the woman, by assigning Raquel an active role in the search for her wishes to come true. Which completely revolve around having a love affair with Ares. She talks about nothing else with her two friends, who tolerate her and, in the case of the long-suffering Yoshi who might be in love with her, advise her, although it is never clear why they would encourage her to pursue such a damaging bond.
"Don't be like your father who never submitted his novel to a publisher. If you like Ares, stop telling stories and tell him", insists Raquel's mother to her daughter in one of the most retrograde and absurd lines of dialogue in a film that is full of them. But that's all in through my window, between one sex scene and the next, viewers must believe that the Hidalgo family is so distinguished and elitist that the romance between Ares and Raquel is impossible, a rebellion on his part that no one understands since for years -he is 18- , he dedicated himself to relationships without commitment.
The reasons behind Ares's cynicism regarding love are as flimsy as the rest of the arguments that appear in the plot to try to make some sense of what is basically a montage of erotic scenes performed by two beautiful actors to watch on screen. And that is the most generous thing that can be said about the interpretations of Clara Galle (The boarding school: The summits) and Julio Pena (Beer), to whom the script does not give them a dialogue that has more emotional depth than that of a puddle.
The only success of the filmmakers is its soundtrack, which brings together many of the newest and most interesting artists on the Spanish pop scene. Of course, to get to know them, another option could be found that does not involve almost two hours of scenes that embarrass others, incoherent solutions and winks to the fans of the literary trilogy that, one can guess, prepare the ground for the adaptation of the stories of the rest of the Hidalgo brothers, Artemis and Apolo.

www.lanacion.com.ar