Australia faces a "very serious crisis" after access to the
AstraZeneca
The vaccine was expanded to people under the age of 40, sparking a political division and heated debate.
Former Paul Keating adviser and strategic health policy consultant Professor Bill Bowtell told Today that communication about the vaccine launch had "broken down" since the expansion of AstraZeneca's accessibility.
"I don't know what has been happening between the National Cabinet and the ATAGI and the committees of the health directors, but clearly something went wrong," he said.
"We are facing a very serious crisis. We have to control ourselves.
"There has to be some order restored to the chaos that surrounds the medical and technical council side of this."
While the ATAGI's advice has not changed, with AstraZeneca recommended for Australians over the age of 60, the decision to allow people under 40 to access the vaccine after consulting with their GP has caused an uproar among state prime ministers and health directors.
Yesterday Queensland Health Director Dr Jeanette Young was clear in her thoughts on the Prime Minister's decision to allow younger Australians to receive the AstraZeneca vaccine.
"I don't want those under 40 to get AstraZeneca," he said.
"I don't want an 18-year-old in Queensland to die from a bleeding disease that, if he had COVID, he probably wouldn't die.
"We have had very few deaths from COVID-19 in Australia in people under the age of 50. Wouldn't it be terrible if our first 18-year-old in Queensland to die in connection with this pandemic died from the vaccine?"
Defense COVID-19 task force commander Lt. Gen. John Frewen said allowing Australians under 40 to receive the AstraZeneca jab was about giving people the right to choose.
"The ATAGI advice has remained unchanged. The medical advice has remained unchanged," he told Today.
"People can give their informed consent about the vaccines available.
"What the prime minister announced the other day is that those under 40 can make an informed decision with their GP about whether they want to access AstraZeneca or wait until later in the year for an alternative vaccine.
"I hope that all Australians have the right to make an informed decision about available vaccines."
Since the prime minister made the announcement, 2,616 Australians under 40 have chosen "with informed consent" to have AstraZeneca, Frewen said.
"There are 2,600 Australians who feel, at the moment, that they would rather have the vaccine available than wait. I believe that all Australians have that right."
Lead GP Dr Todd Cameron today targeted Prime Minister Scott Morrison for opening the floodgates to the use of AstraZeneca to those under 40, saying it would be better if he did not lead the public health initiative around counseling on the COVID-19 vaccine.
Dr Cameron said that the advice that AstraZeneca could be given to those under 40 with their doctor's consultation was "confusing."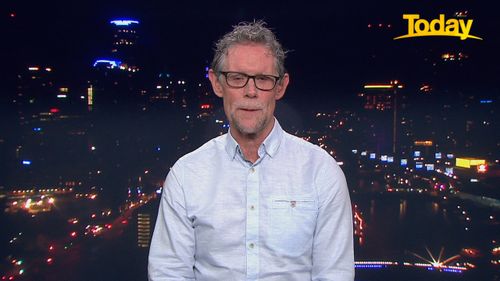 "So the advice on the 18-39s who can now access AZ is not really new advice as such, but we would prefer that we don't have the prime minister leading the public health initiative because it is very confusing for people to hear different courier, "he said.
Dr. Cameron also said that Dr. Young's advice that young people should stick with the Pfizer coup was sensible.
"I think Dr. Jeannette Young's advice is quite sensible and appropriate for a public health expert, because when you give advice that relates to a universal approach to strategy, then the consequences of that, they have to weigh doing more good. too bad, "he said.
"Your decision is the right one as a public health official. The nuanced conversations about people's individual circumstances really come down to them taking personal responsibility for exactly what their decision is."

www.9news.com.au