the
Chinese
The embassy in Australia has issued a furious response to the joint Australian-US AUSMIN statement after talks were held in the US overnight.
Defense Minister Peter Dutton and Foreign Minister Marise Payne met with their American counterparts just hours after the revelation of the AUKUS agreement between Australia, the United States and the United Kingdom.
the
AUSMIN joint statement
It addressed a variety of topics, from COVID-19 to climate change, but several criticisms of the Chinese government were also published.
"Concern" was expressed over China's territorial claims in the South China Sea, the crackdown on Uighurs and the erosion of democratic rights in Hong Kong.
"The secretaries and ministers expressed their continued concern regarding the expansive maritime claims of the People's Republic of China (PRC) in the South China Sea that lack a legal basis, and called on the People's Republic of China to implement relevant national legislation. , including the Maritime Traffic Safety Law, in a manner consistent with UNCLOS, and reiterated that the 2016 Arbitration Award is final and legally binding for the parties, "the statement read.
Directors reiterated their strong opposition to the militarization of disputed features and other destabilizing actions, including the dangerous use of the coast guard and maritime militia, and efforts to disrupt the offshore resource exploitation activities of others. countries ".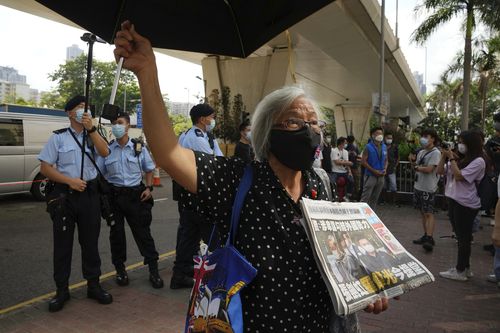 Australia and the United States also confirmed their commitment to support Taiwan.
"The United States and Australia reiterated their continued support for a peaceful resolution of cross-strait problems without resorting to threats or coercion," the statement read.
The Chinese embassy responded today, calling the concerns "unfounded" and "misleading."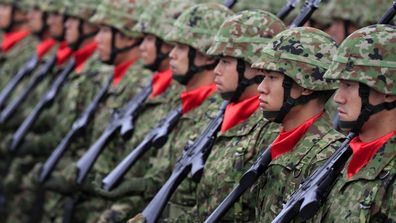 Countries with the highest military spending in the world
"Those claims, without taking into account the basic facts, violated international law and basic norms governing international relations and seriously interfered in China's affairs," the embassy said in a statement.
"This small move to pressure China will do no good, but a staged farce.
"We urge the Australian side to abandon the antiquated zero-sum mentality and narrow-minded geopolitical perception of the Cold War, handle its relationship with China in a genuinely independent way, stop slipping further down the path of damaging the Sino-Australian relations, and do more to enhance mutual trust and promote pragmatic cooperation. "

www.9news.com.au