Prime Minister
Scott morrison
has apologized for Australia's slowness
Vaccine for COVID-19
deployment while promoting the country's "historic record" for coronavirus attacks.
Speaking to the media at The Lodge today, Mr. Morrison reiterated that he took responsibility for the country's lagging vaccination rate due to continued supply challenges.
"As I said yesterday, I take responsibility for the vaccination program," he said.
"I also take responsibility for the challenges we have had.
"Obviously some things are in our control, some things are not.
"I am sorry that we were unable to achieve the grades we expected earlier this year.
"But more importantly, we are totally focused on making sure that we have turned this around."
Morrison has been repeatedly criticized for launching snail-rate vaccines in the country and tried to defend himself today by explaining that "no prime minister" was perfect.
"No country does everything right, no prime minister does everything right too," he said.
Yesterday a total of 184,000 vaccines were administered throughout the country.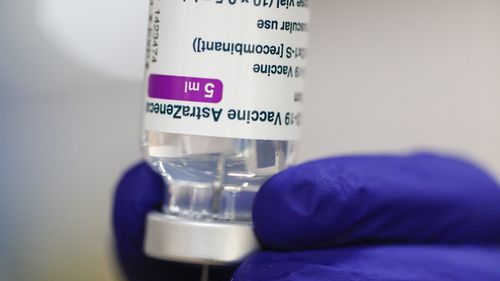 "That's the population per capita equivalent of 2.36 million doses a day in the United States or 481,000 in the United Kingdom," Morrison said.
"We are really hitting these milestones now."
He described the primary care model as the "workhorse of the vaccination program," revealing that double-dose vaccination rates had nearly tripled in the past month.
36% of Australians over the age of 15 have received their first dose.
The prime minister asked Australians to come forward for their vaccinations if they were eligible.
"Vaccines mean you are less likely to get COVID," he said.
"It is less likely to transmit COVID.
"You are less likely to get serious illness from COVID and less likely to die from COVID."
Morrison said it was "deeply concerning" that recent coronavirus deaths were unvaccinated Australians.
"The vaccine has been available to people over 70 for many months," he said.
"We need to work harder so that vaccines especially reach the most vulnerable in the community."
He said it was "absolutely vital" that older people show up for their vaccinations, especially in the Sydney area.
"If the COVID outbreak in New South Wales and Sydney in particular were to spread beyond where it is, that of course would put older people in the community at great risk," Morrison said.
"That risk is accelerating."
Vaccines to increase in pharmacies
The number of pharmacies administering coronavirus vaccines will triple by the end of the month.
Pharmacies will be disproportionately in rural areas, but also in Sydney's coronavirus hot spots.
"Starting next Monday, all community pharmacies across the country will be able to apply to participate in the administration of AstraZeneca vaccines to the Australian population," Morrison said.
"We hope they start getting vaccinated in mid-August."
All remaining GPs who wish to participate in the vaccination program can do so starting Monday.

www.9news.com.au